An Unusual Connection between Abortion and the Death Penalty
The case of the 70-year-old abortion doctor Kermit Gosnell (
covered last week
) has a new twist: prosecutors are
consideringthe death penalty
because charges involve multiple murders – and because seven of the eight murders are for children under age 12 (that is, he induced birth first and killed the born baby). Concerning the two decades when repeated reports of shocking clinic conditions went ignored, Pennsylvania Gov. Tom Corbett said, "This doesn't even rise to the level of government run amok. It was government not running at all." The death penalty is a very poor substitute for government having done its job, even what was allowed after
Roe v. Wade,
by intervening much earlier. Many women could have been spared an excruciating fate. Gosnell himself may have avoided the spiral down that violence normally entails, had there not been social approval and apathy.
[
Thanks to Edward Chow and Rob Arner for sending in information on this case.]
Frances Kissling has identified the linkage of opposition to abortion with opposition to war and capital punishment as one of the ways the pro-life movement is coming up with fresh arguments while her own pro-choice movement remains stagnant.
CL supporter Charles McCarthy has co-written a letter which is now an online petition to Catholic bishops suggesting that since both abortion and war threaten the sacredness of human life, they might consider also action on laws allowing for selective conscientious objection for soldiers when the criteria for the "just war" are not met.
∞ ∞ ∞
New Zealand News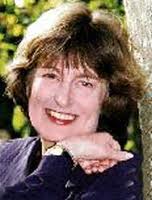 Longtime supporter Daphne Clair de Jong sends this word from down under: "A defence lawyer in New Zealand, Tony Boucher, is being hailed as a hero by colleagues and the media for refusing to ask for bail for his client - a six months pregnant homeless drug and alcohol addict. His concern for the welfare of her (quote) 'unborn baby' overruled what was normally expected of a lawyer and made approving headlines. Nobody so far has called it a fetus. This despite the country's 18,000 supposedly legal abortions, most performed under the label of 'danger to the woman's mental health' and most on women between 15 and 25, up to 20 weeks pregnant. And nobody has drawn a comparison with the widespread and casual acceptance of abortion. Interesting, huh?"
∞ ∞ ∞
Quotation of the Week
Richard Rohr (a CL endorser),
Daily Meditation
, November 19, 2010
Center for Action and Contemplation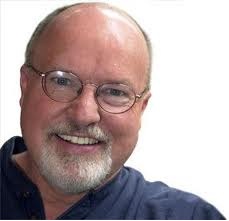 "If we do not have a seamless garment of justice that applies to all of our relationships and all of society, we will not be taken seriously on any individual hot-button issue. If we do not seek and pursue
justice across the board
, then any concerns for or against issues of abortion, homosexuality, immigration, women's rights, prison reform, opposition to war, etc., should and will be seen as a small rag that has been torn from any clean or consistent cloth of thinking. It is seen as mere self-interest or angry moralizing."