U.S. Budget Battles: What if the American People Decided?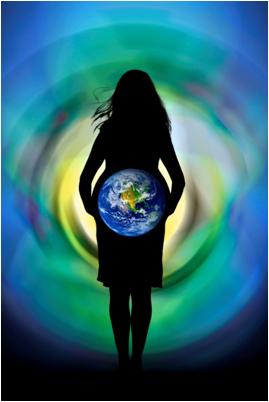 Much as the punditry likes to claim that the American people want government services without paying the needed taxes for them, a
recent poll
suggests that if the will of the majority rather than well-lobbied politicians decided on the budget, it could be balanced. So many military expenditures – spending on preparation for and actual practice of mass killing – are what the U.S. cannot afford.
It's been long established in many polls that the American people also don't want tax money going for abortions. But the life-affirming health care, counseling services, and material assistance for mothers in need are only on the chopping block because of what some politicians want, not because of the will of the American people.
If excessive military spending is kept at the expense of these life-affirming services, more unborn children will likely get killed as a result. This is another of the many connections between war and abortion.
∞ ∞ ∞
Participation – Conferences
One of our best ways of getting the word out about the consistent life ethic is to attend conferences and have literature tables there. If anyone is in the vicinity of any of these, or planning to attend them anyway, please let us know at so we can make arrangements. In some cases, we'll have other people there you might want to hook up with, and in others, we'll be quite grateful if you can do set-up of the table or leafleting where appropriate. Also, let us know if you know of other conferences we should be displaying at. Email:
weekly@consistent-life.org
D.C. Days, SOA Watch, April 4-11, 2011, Washington, DC
Midwest Catholic Worker Faith & Resistance Retreat, April 29-May 2, 2011, Kansas City, MO
Life and Learning Conference of University Faculty for Life, June 10-11, 2011 University of Notre Dame, South Bend, IN
American Catholic Council Assembly, June 10-12, 2011, Detroit, MI
National Right to Life Annual Convention, June 23-25, 2011 Jacksonville Riverfront, FL
∞ ∞ ∞

Word is Spreading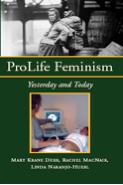 CL board member Carol Crossed sends in this tidbit: "I was browsing and couldn't resist the little bathroom-type book 100 Things You Are Not Supposed to Know by Russ Kick. It has stuff about wars, politics, DNA, 9/11, political figures, etc. Information # 19 is headlined 'Many of the pioneering feminists opposed abortion.' It doesn't appear to have an 'agenda', left or right. It quotes from Pro-life Feminism (without giving the editors)."


∞ ∞ ∞

Quotation of the Week
Joseph Bernardin
The Seamless Garment: Writings on the Consistent Ethic, edited by Thomas Nairn, p. 13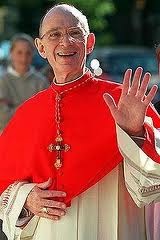 "If one contends, as we do, that the right of every fetus to be born should be protected by civil law and supported by civil consensus, then our moral, political, and economic responsibilities do not stop at the moment of birth. Those who defend the right to life of the weakest among us must be equally visible in support of the quality of life of the powerless among us: the old and the young, the hungry and the homeless, the undocumented immigrant and the unemployed worker. Such a quality-of-life posture translates into specific political and economic positions on tax policy, employment generation, welfare policy, nutrition and feeding programs, and health care. Consistency means we cannot have it both ways: we cannot urge a compassionate society and vigorous public policy to protect the rights of the unborn and then argue that compassion and significant public programs on behalf of the needy undermine the moral fiber of the society or are beyond the proper scope of governmental responsibility."