Doings Down Under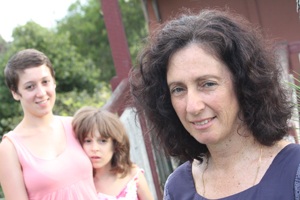 Anne Rampa from Australia sent us
this article
, from which we quote: "Pro-life activist Anne Rampa faced Brisbane Magistrate's Court on Tuesday, charged with trespass after being arrested at a Greenslopes abortion clinic on 18 February. . . . 'I'm interested in challenging the Queensland law on the mental health of the woman being something that abortion will alleviate, if she's suffering because of the pregnancy,' she said. 'I think that research is against that idea and that the law is behind the times.' Ms Rampa's actions are supported by husband
Jim Dowling
, who in 2007 faced up to nine years imprisonment for breaking into an American military facility near Alice Springs as an anti-war statement. 'We both have a consistent life ethic, we both believe that we can't solve our problems using violence,' Ms Rampa said."
Comment on Jon Stewart

Susanne Adams Allen commented on an item from last week's issue: "That isn't really inconsistent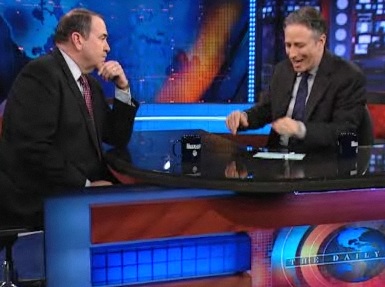 for the Daily Show or JS. In his discussion with Mike Huckabee last year (Part 1, Part 2, Part 3) he [Stewart] appeared to believe that life begins at some point inside the womb. He is fuzzy on when. He talks about seeing his baby on the ultrasound and how it made him feel. He just thinks he can't impose that belief on others and there is a sovereignty issue regarding the mother's body. I found it somewhat surreal that this calm, reasoned, respectful discussion came to me via Comedy Central."
Quoting Jon Stewart: "I can be incredibly certain about so many issues and get my dander up and be self-righteous and this is one that I can't. . . . I think it is a very difficult issue. I hope people can begin to see that both sides can come at it with good faith and good intentions. . . . There is still a million abortions in the country and it is too many and has to be stopped."
∞ ∞ ∞
Integrity Goes with Consistency
Senator Jon Kyl insisted last December that the START treaty to limit nuclear weapons would get ratified only if billions of dollars are sunk into "modernizing" – continuing to build new nuclear weapons even as we dismantle old ones. Last Friday he claimed that over 90% of Planned Parenthood's business is providing abortion. Planned Parenthood's actual figure is 3%. When Kyl was called on this, reports say his answer was that his remark was not "intended to be a factual statement." Comedians such as Jon Stewart and Stephen Colbert had a field day with this.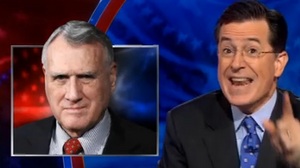 This is tragic, because the case against Planned Parenthood funding doesn't involve the percentage of their activity or income relating to abortion, but rather how very many abortions they do – over a quarter of all reported U.S. abortions, clearly the largest chain. They are also of course one of abortion policy's major advocates and lobbyists.
In contrast to the violence involved in nuclear weapons advocacy, where sloppy reasoning is common, a position to cut taxpayer funding of Planned Parenthood is the
nonviolent
position. Genuine nonviolence requires strict honesty, both on principle and because to do otherwise is sabotage to any worthy cause.
∞ ∞ ∞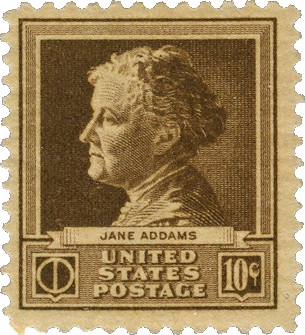 Quotation of the Week
Jane Addams, 1893
A New Impulse to an Old Gospel
"The good we secure for ourselves is precarious and uncertain, is floating in mid-air, until it is secured for all of us and incorporated into our common life."