The Slippery Slope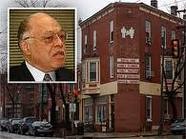 In the same
radio interview
discussed
last week
with the district attorney prosecuting abortion doctor Kermit Gosnell for murder of one woman and seven just-born babies, there was an interesting point made by a man who called in to the show. Gosnell had done abortions back in the 1960s when it was illegal, which is rather common for current elderly abortion doctors. This man said that Gosnell had done an abortion for him and his girlfriend for their pregnancy back then, and that he had found Gosnell to be quite nice and considerate and helpful. The man couldn't recognize the same Kermit Gosnell in the description of the horrifying conditions of his current abortion clinic.
This shows a common psychological dynamic which occurs with people who get caught up in violent systems that last over time, including soldiers and executioners and doctors who think death is a good medical treatment for people with disabilities. They start out idealistic with an understanding that they're helping people solve problems. Sadly, there's deterioration over time
∞ ∞ ∞
Not Us on YouTube
There are certainly some excellent videos about the consistent life ethic other than those on our own
youtube channel
, which delights us. Others are criticisms, such as that of
David Pakman
, whho doesn't know that opposition to war is indeed part of the consistent life ethic, and makes the amusing assertion that we think we're a middle-of-the-road position. (Our adherents include liberals and radicals, moderates and conservatives, but the consistent life ethic itself is off this continuum). He makes the badly outdated argument that illegal abortion kills women without being aware that
legal abortion does as well
(see above story) and says absolutely nothing about the fate of the child.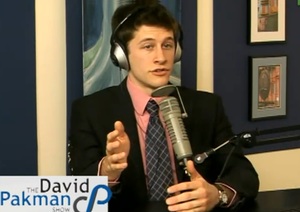 This is at least is straightforward, but other videos are troubling. One, entitled "
Religion Consisttent Ethic of Life
," would confirm the misimpression that the ethic favors war on the idea that it's protection of the innocent. There's also a very strange vignette called "
Consistent Life Ethic
" in which a priest&rssquo;s helper gets blown up with a bomb set at random by guerrillas. What the point would be, or why it has that title, is not immediately apparent.
∞ ∞ ∞
Poison Targets Vulnerable Babies and Hardworking Parents
Subscriber Mary Grace sends in this note from the United Farm Workers union: "Cesar Chavez said farm workers are society's canaries because they show the effects of pesticide poisoning before anyone else. The State of California has recently certified a highly dangerous pesticide, methyl iodide, for use on fruits and vegetables, including the state's $1.6 billion strawberry industry. Strawberries may very well become the new poster child for plaguing farm workers with cancer and
late-term miscarriages
." We have here another case where poverty is lethal because the very lives of unborn children in immediate danger aren't taken seriously by those running large corporations. UFW has an
online petition
against this.

∞ ∞ ∞
Quotation of the Week
Jonathan Dymond,
An Inquiry into War,
1824
"When the mind has been familiarized to a practice, however monstrous or inhumane, it loses some of its sagacity of moral perception – profligacy becomes honor, and inhumanity becomes spirit. But if the subject is by some circumstances presented to the mind unconnected with any of its previous associations, we see it with a new judgment and new feelings; and wonder, perhaps, that we have not felt so or thought so before."