Get clothing, buttons, bumper stickers, magnets, mugs and cards promoting a consistent life ethic at the CL Online Store



Loading
Peace & Life Connections #61 - May 27, 2011
25th Anniversary Coming Up!
Consistent Life (CL) was founded in 1987 under the name of the Seamless Garment Network, at a conference of peace, justice and life groups. This means that 2012 will be our 25th anniversary. We will mark this occasion with a
25th Anniversary Conference
in the Washington, DC area, tentatively set for March 9-11, 2012. We're seeking to
hire a coordinator
and welcome ideas and participation.
∞ ∞ ∞

William Wilberforce Scholarship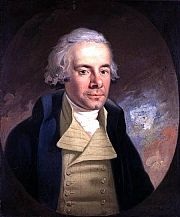 Students for Life of America
, the largest pro-life student organization in the US, is awarding a
Fellowship named for William Wilberforce
, who
consistently opposed anti-life practices
such as slavery, capital punishment, wars, and violations of animal rights. CL was impressed with
SFLA's 2011 conference
and their hospitality to us and several of our member groups and supporters, and we are very pleased that this award which will support young and young-at-heart pro-lifers honors a consistently pro-life hero of old.
∞ ∞ ∞
The Nature of Violent Institutions
When people want to justify ongoing violence as "defense" or "choice," they offer idealized images of what their facilities are like – abortion in clean clinics, death row with strict court safeguards, and weapons manufacturers with safe working conditions. In real life, these ideals crumble because it's not in the nature of violence to stay clean.
Kansas City, Missouri has a plant that for over six decades has produced most of the non-nuclear components of nuclear weapons. Even though non-nuclear, toxic chemicals are needed, and the workers have suffered tremendously. Fortunately, efforts to address this have recently received some excellent
local news coverage
.
∞ ∞ ∞

Quotation of the Week
Chang Kao, 1189
From "The Twelve Medical Talks," a work on medical ethics
cited in T'ao Lee, "Medical Ethics in Ancient China" Bulletin of the History of Medicine 13 (1943): 268-277

Note: the dream in this different time and culture is similar to dream motifs for various kinds of killing.

"A woman called Pai Mu-tan lived by selling drugs for artificial abortion. . . .Her crying at night could be heard by all the neighbors. One day she asked her son to burn all the prescriptions for abortion and warned him not to engage in such a vocation as hers. Her son asked her why she would not hand down the prescriptions to him. She answered 'I dreamed of hundreds of infants striking at my head every night. My illness is entirely due to my selling drugs for abortion.'"