Targeting Baby Girls
This is a major international problem: the catastrophic disappearance of girls and women caused by sex-selection abortion. A new book has come out called
Unnatural Selection
: Choosing Boys Over Girls, and the Consequences of a World Full of Men,
by Mara Hvistendahl;
Salon
has an on-line author interview.
Hvistendahl notes that many parents use technology to determine sex before birth and abort the girls – roughly 160 million unborn girls have been destroyed this way. In several countries, the birth ratio is around 900 girls to 1,000 boys.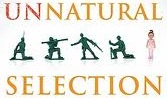 Lethal discrimination against unborn children is therefore lethal discrimination against females as well, as would be expected. The ideas behind finding it acceptable to kill people are likely to be applied to all traditionally vulnerable groups.
The book's author is pro-choice. But as one reviewer noted, "For the present, women who are pro-choice must confront the stark reality that the availability of ultrasound and ready abortion are sharply reducing the number of women in the world."

∞ ∞ ∞
Annual Death Penalty Abolition Fast & Vigil
This year's event
is June 29-July 2, 8:30 AM-8 PM, at the United States Supreme Court. Mary Meehan reports they're asking for a voluntary registration fee of $20 for those who are planning to attend the whole program. When she attended an evening session on the Court plaza a few years ago, anyone who wanted to could stop and listen. If Consistent Life folks from the DC-Baltimore area could attend, we could have a presence there. Let us know at
weekly@consistent-life.org
so we can get our people hooked up together.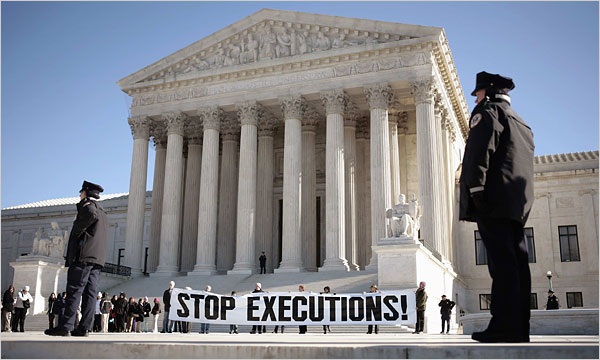 ∞ ∞ ∞
Rachel Muha Receives Award for Service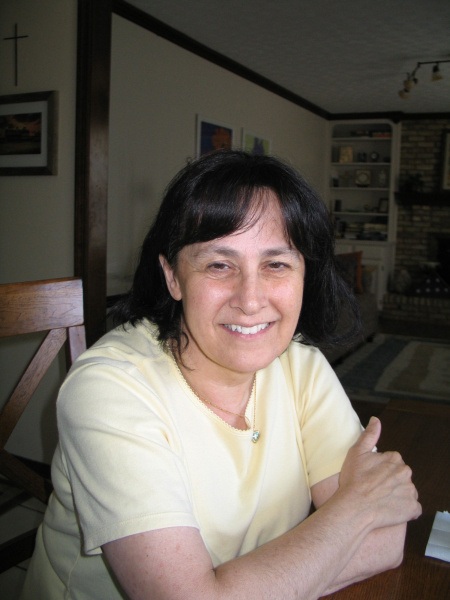 CL board member Rachel Muha last Tuesday received an award for her
work with urban children
. She was the central Ohio representative at the national Jefferson Awards, and one of five to receive the Jacqueline Kennedy Onasis Award for Outstanding Public Service, in front of 600 people in Washington D.C. She reports: "When I gave my thank-you speech . . . I talked about the pain involved when one of those dear sons is missing - and then you find out he has been beaten - and killed. That wonderful, sweet wouldn't-hurt-a-fly son I rocked to sleep at night. I told about forgiving and how that is God's way of preserving our mental health while pouring graces out to the killers, hoping to save their spiritual lives. I said, 'Life is so precious. All life: the unborn, the handicapped, the disadvantaged, the elderly - and the criminal. Let's be radical witnesses to life - and make everyone's life better.'"
∞ ∞ ∞
Quotation of the Week
George Ellis, South African scholar
Science in Faith and Hope: An Interaction
(2004, Quaker Books), pp. 20-21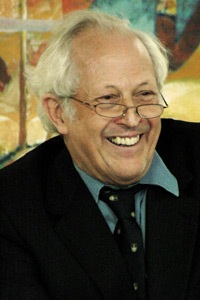 "Sociobiology and evolutionary psychology produce arguments which claim to give complete explanations as to where our ethical views come from. . . . if you did follow those precepts, you would rapidly end up in very dangerous territory, namely the domain of social Darwinism . . . The historical record is quite clear on this: see Richard Weikart in
From Darwin to Hitler
. He demonstrates that many leading Darwinian biologists and social thinkers in Germany believed that Darwinism overturned traditional Judeo-Christian and Enlightenment ethics, especially the view that human life is sacred. Many of these thinkers supported moral relativism, yet simultaneously exalted evolutionary "fitness" (especially intelligence and health) to be the highest arbiter of morality. Darwinism played a key role in the rise not only of eugenics, but also euthanasia, infanticide, abortion, and racial extermination."