Get clothing, buttons, bumper stickers, magnets, mugs and cards promoting a consistent life ethic at the CL Online Store



Loading
Peace & Life Connections #69 - July 22, 2011
Announcing: CONSISTENT LIFE KIDS!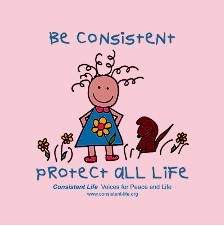 CL is starting a new program called Consistent Life Kids! We are asking you for information about any educational materials you might have for all ages, pre-school through high school, that promote love and respect for all life. We want to develop a clearing house (links) to the available materials and make those links known to teachers, parents, pastors, etc. We plan to develop some materials ourselves and we hope to present them on our website, at conferences and workshops. We are also planning contests for the children: essays, poems, YouTube videos, posters, songs, etc. that allow them to express their love for life.
Email information, questions and suggestions to
Rachel Muha
∞ ∞ ∞
Follow-up: Actions are Fruitful
CL member organization Pax Christi USA is concerned that the US and Russia still maintain thousands of nuclear weapons on hair-trigger, "launch-on-warning" status.
As we mentioned before
, last April they published in the
National Catholic Reporter
a letter to President Obama with thousands of signatures. The letter was effective: on June 16th, they got a meeting between their Executive Director Dave Robinson, Pax Christi International Co-President Marie Dennis, and Ambassador Brook Anderson, Chief of Staff and Counselor to the National Security Staff at the White House. They felt the meeting went well.
On July 20, CL endorser Jim Wallis of Sojourners, along with 11 other faith leaders, also had a White House meeting, this one on the budget, and directly with President Obama. They're still gathering signatures on "
A Circle of Protection
: A Statement on Why We Need to Protect Programs for the Poor."
∞ ∞ ∞
CL Board Member at Chilean University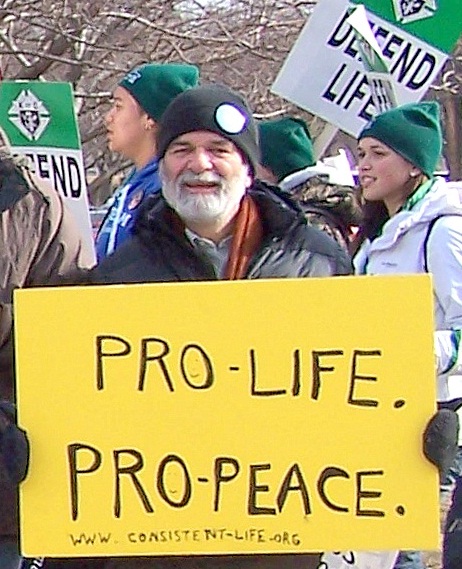 Richard Stith (pictured), a law professor, is a member of the advisory board of the Doctoral Program in Law, University of the Andes in Chile. Other professors there knew he was a consistent-life advocate, so questioned him about the killing of Osama Bin Laden. Dr. Stith, who is fluent in Spanish, answered in a moving defense of the rule of law, here translated: "it was an example of illegal violence. Bin Laden was not even armed when he was killed. This is not the best way to show the United States to be a civilized nation, nor an exemplary way to combat illegal attacks on life.
"Frankly, we have had the wrong approach ever since the original twin tower assault in 2001. Al Qaeda made clear that it was destroying human life in order to defend Muslim faith and civilization. The evil here lies in Al Qaeda's means, not in its ends. There is nothing wrong with people wanting to protect Islam and Islamic civilization against what they see as world capitalism's exportation of Western decadence. But the means chosen cannot include violence, particularly violence intentionally directed against non-combatants, i.e. terrorism.
"Tragically, the U.S. treated Al Qaeda's end rather than its means as illegitimate, for America itself turned to violence to protect our ability to export our economy and our Western values around the world, which we called protecting 'freedom.' In so doing, we failed to focus on the most important issue at stake, the sanctity of human life. This is the issue around which we could and should have rallied the world."
∞ ∞ ∞
Quotation of the Week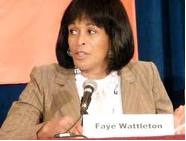 Faye Wattleton, then President of Planned Parenthood
Donahue, May 15, 1989, Transcript #3288 NBC
"Women are not stupid ... women have always known that there was a life there."