U.S. Political Campaigns Have Their Customary Early Start
CL naturally takes no partisan stands; we want to be everywhere. For the U.S., we encourage our Democrat members to
work on Democrats
, our Republican members to
work on Republicans
, our Green members to work on having a "Clean Green"
consistent caucus
in the party, our Libertarian members to
work on Libertarians
, and our independents to work on them all. So far, no party platform encompasses all our positions, so we have plenty of work to do.
Remember, the consistent life ethic isn't a way of saying there are several issues so that being right on, say, 9 out of 10 isn't so bad, but rather, a way of challenging the candidate to be consistent on the 10
th
as well. Our job is to show up at any forum and raise questions of consistency, moving people in the direction that killing people is no way to solve any problem.
As we prepare for the onslaught, we invite readers to send in wording for questions they think would be helpful to ask candidates for any office. We can collect them and share them with the consistent-life community. Those outside the U.S., please be sure to think of this as well – you can have insight that would be tremendously helpful. Send thoughts to
weekly@consistent-life.org
.

∞ ∞ ∞
Ron Paul at the Iowa Straw Poll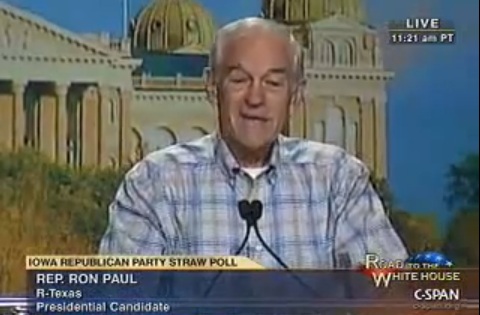 Large parts of
Ron Paul's speech
were devoted to abortion and war, and he explicitly tied the issues together. While we obviously have no stand on the monetary and tax issues he also focuses on, his connecting issues of opposing killing is something we need to see more of in the public square.
(
Jon Stewart
has commentary on how the news treats Paul, attributing the bias against him to his anti-war stand).
∞ ∞ ∞
Follow-up: Domestic Violence
Last week's commentary
on how reducing domestic violence would also reduce abortions relied on the idea that screening and counseling might have the desired effect of reducing domestic violence. This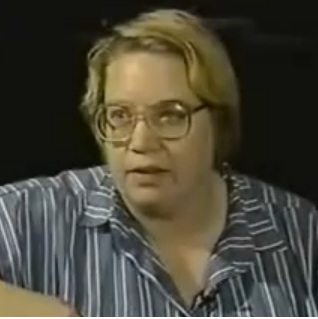 hasn't yet been shown, as Julianne Wiley (aka Juli Loesch, founder of Prolifers for Survival, precursor to Consistent Life) points out. She sent in this comment: "Why shouldn't we assume that the very first thing that's counseled for a pregnant abused woman would be abortion? When I was working at a Women's Shelter, I and my colleague Sheila were the
only
people in the whole statewide network – with its many dozens of staffers – who did
not
provide abortion referral and, let's be frank, directive advocacy."
It's quite true that
counselors and social workers
can be the ones pressuring for abortions, and we do need to do what we can to make clear that pushing for killing a family member is itself a form of domestic violence.
∞ ∞ ∞
Quotation of the Week
Joseph Bernardin
Put Life First, National Catholic Register
, June 09, 2009
"I know that some people on the left, if I may use that label, have used the consistent ethic to give the impression that the abortion issue is not all that important anymore, that you should be against abortion in a general way but that there are more important issues, so don't hold anybody's feet to the fire just on abortion. That's a misuse of the consistent ethic, and I deplore it. But the misuse does not invalidate the argument."