Get clothing, buttons, bumper stickers, magnets, mugs and cards promoting a consistent life ethic at the CL Online Store



Loading
Peace & Life Connections #74 - August 26, 2011

Just Starting: Life Matters Journal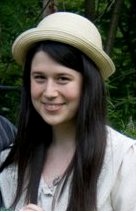 Aimee Bedoy (pictured) is a 22-year-old recent graduate of Carnegie Mellon University, and she's excited about a project of bringing people together for a new journal. In her words: "We at
Life Matters Journal
believe that the right to life is primary and foundational for any other liberty to be granted; indeed we cannot act on our liberties if we do not first live! We therefore hold dear to our hearts the causes against abortion, unjust war, euthanasia, capital punishment, embryonic stem cell research, torture, domestic abuse, and human trafficking. We know that this is indeed a broad range of issues, but we firmly believe that they are all intertwined, and, like Martin Luther King, Jr. once said, 'injustice anywhere is a threat to justice everywhere.'. . . we are a non-partisan, secular group dedicated to the cause of life. We are starting a journal to ignite discussion on our campuses and in our communities. In order to reach out to our peers, we cannot stand on religious arguments alone, and we cannot choose a political side. The consistent life ethic is not for any one group or for any one position. Will you join us and support our efforts to create effective arguments and have more potent discussions? Will you contribute your ideas, your time, and your resources?"
There's
a Facebook page
and
monthly online forums
to brainstorm about the idea. Those interested in writing for the journal on any of the issues in our Consistent Life Ethic, please respond in a separate message to
lifemattersjournal@gmail.com
.
∞ ∞ ∞
More on Healthier Responses to September 11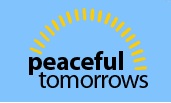 As the 10
th
anniversary is coming up with all its attendant publicity and commemoration, we mentioned a couple of weeks ago about how
Norway
has had a less bellicose response to their recent mass murder. But we need not shortchange the country in which the 9/11 attacks occurred:
September Eleventh Families for Peaceful Tomorrows
are families of people killed in the attack who quote Martin Luther King, Jr: "Wars are poor chisels for carving out peaceful tomorrows." Colleen Kelly explains they were "founded on the premise that civilian casualties are wrong; in all armed conflict, throughout all of history, regardless of attempts at justification. Our loved ones were civilians killed on 9-11. Somewhere, someone thought it justifiable that our family members be killed."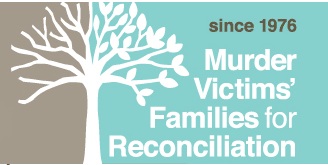 Ordinary criminal homicide is another case where families of those who are killed call killing an appalling response to killing.The group
Murder Victims' Families for Reconciliation
is one of the most effective groups opposing the death penalty. The pain of having loved ones killed is not healed by having the pain spread to others.
∞ ∞ ∞
Quotation of the Week
Abby Johnson, former Planned Parenthood director
LifeNews.com, July 21, 2011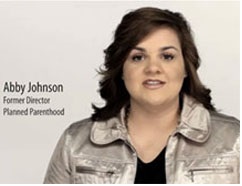 "I am pro-life. I believe in the protection of all life. I am against abortion, euthanasia, and the death penalty. I am pro-quality of life. I believe all children deserve quality health care. I don't believe in reducing assistance benefits for those who are disabled or who have special needs . . . It's not just about "saving" the baby. It is about empowering the mother as well. I am not against abortion because it takes an innocent life — I am against abortion because it takes a life. Innocence has nothing to do with it. They lives are not more valuable because they are innocent. They will not always be innocent, but their lives will still hold the same value."