Action Opportunity: Using the Web for Nominating U.S. President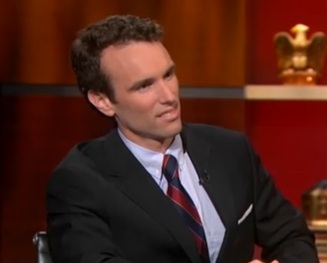 Elliot Ackerman has been on
Colbert Nation
and the
PBS Newshour
introducing the concept of having what he says is
not
a third party but a second nomination process. At
americanselect.org
, every U.S. registered voter can be a delegate to an online convention in 2012. They expect their nominee to be on the ballot in every state. This has naturally led to suspicion that there's an actual candidate pulling strings, which Ackerman denies, saying they're putting up the infrastructure so people can come.
The current stage involves people registering and, if they want, answering a bunch of policy questions so that online discussions can happen this Fall. The questions are definitely not well suited to picking up on the consistent life ethic, and have some of the problems common to the framing of survey-type multiple-choice policy positions. But we're accustomed to making ourselves known in forums that weren't set up well for us, so we encourage anyone who would like to be active to do so.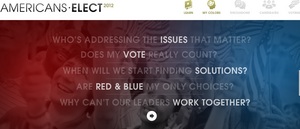 ∞ ∞ ∞
25th Anniversary Conference Plans Move Forward

We're moving forward with plans for our 25th Anniversary Conference in the Washington area, tentatively set for March 9-11, 2012. We hope this will be a major outreach for the consistent life ethic. We recently selected Katy Huggins, who has considerable conference and event planning experience, to work part time coordinating these efforts. We are working on choosing a venue, obtaining major speakers, and developing a schedule. We welcome ideas for, and offers to lead, workshops and to provide volunteer assistance -- email
cl25@consistent-life.org
. We could use volunteers for several purposes, including serving as registrar for the Conference. We welcome
donations
to help cover the costs of planning and arranging for the Conference. We also seek information on foundations and groups we might be able to solicit for grants.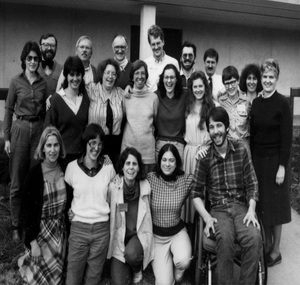 Original meeting of people in 1987 who set up the Seamless Garment Network (now Consistent Life)

∞ ∞ ∞
Member Group: Catholics Against Capital Punishment (CACP)
CACP
is an up-to-date source of news about how death penalty abolition is going in each U.S. state. They report that bills to repeal the death penalty failed in the 2011 legislative sessions in Connecticut, Montana and Maryland. The Connecticut bill failed when two key senators met with a prominent physician whose family was killed. The governor was prepared to sign it if passed. A repeal bill was introduced in Kansas; it failed a 20-20 vote. In New Mexico, new Republican Governor Susan Martinez proposed reinstating the death penalty which was abolished two years ago.
The CACP newsletter quoted Most Rev. Joseph Fiorenza as noting that young people are puzzled by those that oppose abortion but support capital punishment: "The pro-life movement will be stronger and more effective if all those dedicated to abolition of abortion would follow the lead of young people and also work for the abolition of the death penalty."
∞ ∞ ∞
Quotation of the Week
Tom Neuville

leading Republican on Minnesota's Senate Judiciary Committee,
on Governor Pawlenty's efforts to reinstate the death penalty
Minneapolis Star Tribune
, December 7, 2003
"Life is a gift from God. It isn't up to us to take it away. Whether you take an innocent life of a baby, or of a person who has committed a heinous act, it is still an act at our hands, and it makes us a less caring and less sensitive society."