Get clothing, buttons, bumper stickers, magnets, mugs and cards promoting a consistent life ethic at the CL Online Store



Loading
Peace & Life Connections #76 - September 9, 2011
Member Groups Act:
Feminists for Life Announces New National Directory of Campus Resources


Feminists for Life is developing a National Directory of Campus Resources for pregnant and parenting students. FFL President Serrin Foster said, "Our goal is to hasten the day when no woman feels forced to choose between her education and career plans and her child." Since 1994, Feminists for Life has been leading a revolution on campus to educate students about the history of pro-life feminism and provide woman-centered resources and support. "The inspiration for FFL's new campus directory came from hearing story after story from women who couldn't find the resources they needed. Finding the basics that support life—housing, childcare, maternity coverage and financial aid—shouldn't be an ordeal, but it is. The result is that pregnant college-aged students resort to abortion or drop out of school and potentially face a lifetime of poverty. Neither is desirable. Women deserve better." Foster added, "Being pregnant, being a birthmother, or having a family shouldn't be a barrier to an education."
FFL also plans a national survey of campus services with Students for Life of America.

Action Opportunity for American Psychological Association (APA) Members

APA has put out at least two highly problematic reports from task forces whose members were select for lack of balance. One is a report on the mental health effects of abortion on women, with a conclusion amenable to abortion as a "need," as was predicted from the selection of report authors. The other was on the role of psychologists in "harsh" interrogation techniques, less euphemistically called torture. In a previous year, CL leafleted about the connection between these two reports at a rally of APA members against the torture report. APA has since changed positions on interrogations, but the process whereby this happened is troubling. The abortion report remains.
It's crucial to have an APA president who wants to bring APA back to proper science in both these areas, and we do have one candidate in the APA election process which starts next week. Any interested consistent-life or social-justice APA members interested in this strategy can contact Rachel MacNair at weekly@consistent-life.org; if you're not a member (and of course most readers aren't), please think of any friends you have that might be.

∞ ∞ ∞

Quotation of the Week
Richard A. Viguerie
When Governments Kill: A conservative argues for abolishing the death penalty, Sojourners, 2009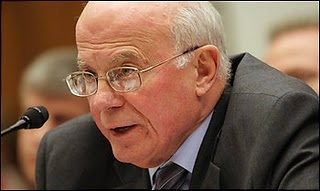 Note: Since the mention of 234 executions in Texas brought applause at last Wednesday's Republican presidential debate, we think it appropriate to offer this:

"Conservatives have every reason to believe the death penalty system is no different from any politicized, costly, inefficient, bureaucratic, government-run operation . . . But here the end result is the end of someone's life. In other words, it's a government system that kills people. Those of us who oppose abortion believe that it is perhaps the greatest immorality to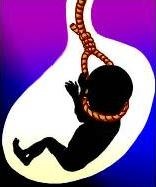 take an innocent life. While the death penalty is supposed to take the life of the guilty, we know that is not always the case. It should have shocked the consciences of conservatives when various government prosecutors withheld exculpatory, or opposed allowing DNA-tested, evidence in death row cases. To conservatives, that should be deemed as immoral as abortion . . . But even when guilt is certain, there are many downsides to the death penalty system."