First Issue of Life Matters Journal is Out!
Aimee Bedoy's project has now been launched: "We have been told by our society and our culture wars that those of us who oppose these acts of violence must be divided. We have been told to take a lukewarm, half-way attitude toward the victims of violence. We have been told to embrace some with love while endorsing the killing of others. We reject that conventional attitude, whether it's called "Left" or "Right," and instead embrace a consistent life ethic toward all victims of violence. We are Life Matters Journal, and we're here to defang the viper that is legalized homicide."
The print version is $12 and there's a free online pdf version and a free online iPad version.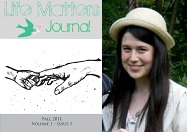 ∞ ∞ ∞
Study of Studies Documents Abortion as Violence Against Women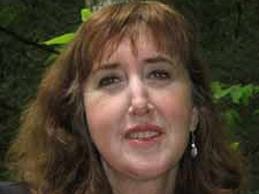 Dr. Priscilla Coleman (pictured) did a "meta-analysis," where several studies are combined to make one huge study, published in the prestigious British Journal of Psychiatry.
Coleman's analysis covered 22 studies published between 1995 and 2009, including 877,181 women from six countries. Women with a history of abortion faced 34% higher rates of anxiety and 37% higher depression, 110% heavier alcohol use, 230% more marijuana use, and 155% higher rates of suicidal behavior. Such women were 55% more likely to have mental health problems than similar women who had an unplanned pregnancy but didn't abort. A statistical estimate of the overall population shows that up to 10 percent of mental health problems among women might be attributable to abortion.

∞ ∞ ∞
Counter-argument: Political Manipulation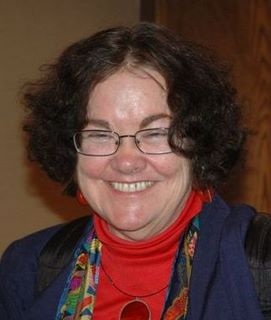 At the recent convention of the American Psychological Association, Dr. Nancy Russo (pictured) gave a presentation about what's wrong with a variety of studies that show post-abortion problems, and is quite firm that problems after abortion indicate problems before abortion (see her
APA task force
report). Those women who have abortions are already likely to have problems, as can be seen by the fact that they're having abortions; she doesn't believe this demonstrates that the abortion itself is the cause. Dr. Rachel MacNair attended and suggested to the audience that a similar presentation of flaws in studies showing no after-problems could be similarly vexing to the science-minded, and that the having a panel of people of both pro-life and pro-choice viewpoints for a rigorous scientific analysis has not yet occurred.
But here are two questions that come up with Russo's assertions:
If women who have abortions are more likely to be victims of domestic abuse or to be suffering from depression as part of the process of deciding on abortion, wouldn't a woman-friendly society see to it that there was screening for such problems at the abortion clinic, and get women the help they needed? Some clinics do this, but many are assembly-line outfits that ignore such details, and those generally have no formal requirements to be more responsible.
Isn't there at least a consensus that there is no evidence at all that abortion is beneficial for preventing such mental health problems?
∞ ∞ ∞
More on Facebook

CL member group Friends Witness for a Prolife Peace Testimony now has a Facebook page. All interested in the Quaker perspective are invited to participate.
∞ ∞ ∞
Quotation of the Week
Joseph Bernardin,
The Seamless Garment: Writings on the Consistent Ethic
, p. 55
"Precisely because the unborn child represents the weakest member of our human community, there is an objective link to be made between unborn life and the lives of others who live defenseless at the margin of our society."