Mexico Supreme Court Upholds "Personhood Amendment"

Since 2009, 18 of 31 Mexican states have passed "personhood amendments," reacting to federal district of Mexico City legislation that legalized abortion. The Mexican Supreme Court needed a supermajority (8 of 11 ) to overturn the Baja California amendment with an "Action for Unconstitutionality." On September 28, four justices voted no – so the amendment stands. Mexico has said "no" to its own possible Roe v. Wade, at least for now.
Left: photo from Huffington Post coverage of the decision
Right: Margarita Luna, one of four judges voting to uphold the amendment
The Personhood Amendment from the state of
San Luis Potosi
is noteworthy for consistency: "The State of San Luis Potosí recognizes life as the foundation of all human rights, for which reason it respects and protects it from the moment of its beginning in conception. The death penalty is prohibited, and cannot be applied in any situation." (Thanks to subscriber Nick Neal for sending this.)
The death penalty is abolished in Mexico; the last legal execution happened in 1961. Yet there have been political stirrings to re-instate it because of the drug war. Therefore, this state uses the same principle to fend off both threats to life.
∞ ∞ ∞
Margaret Sanger and the KKK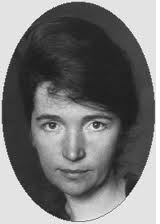 Margaret Sanger, founder of the organization that became Planned Parenthood, spoke at a Ku Klux Klan rally in 1926. From her 1938 autobiography: "I accepted an invitation to talk to the women's branch of the Ku Klux Klan at Silver Lake, New Jersey . . . I was sure that if I uttered one word, such as abortion, outside the usual vocabulary of these women they would go off into hysteria. And so my address that night had to be in the most elementary terms, as though I were trying to make children understand. In the end, through simple illustrations I believed I had accomplished my purpose. A dozen invitations to speak to similar groups were proffered." (pp. 366-367 of Dover Publications 1971 reprint).
Full text
and
video
available online.
Every three days, more African-Americans are killed by abortion than have been killed by the Ku Klux Klan in its entire history.
(Thanks to subscriber Jerry Stanaway for sending this.)
∞ ∞ ∞
Quotation of the Week
E.J. Dionne Jr.
Only conservatives can end the death penalty
,
Washington Post
online editorial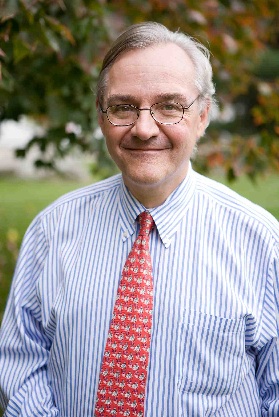 "A
survey
last year . . . showed that if a variety of alternatives were offered (including life without parole plus restitution to victims' families), respondents' hard support for the death penalty was driven down to 33 percent. If a majority is open to persuasion, the best persuaders will be conservatives, particularly religious conservatives and abortion opponents, who have moral objections to the state-sanctioned taking of life . . . Despite the cheering for executions at a recent GOP debate, there are still conservatives who are standing up against the death penalty. In Ohio this summer, state Rep. Terry Blair, a Republican and a staunch foe of abortion,
declared flatly
: 'I don't think we have any business in taking another person's life, even for what we call a legal purpose or what we might refer to as a justified purpose.' . . .
Political ideology has built a thick wall that blocks us from acknowledging that some of the choices we face are tragic. Perhaps we can make an exception in this case and have a quiet conversation about whether our death-penalty system really speaks for our best selves. And I thank those conservatives, right-to-lifers, libertarians and prison officials who, more than anyone else, might make such a dialogue possible."