Mary Meehan Writes in Human Life Review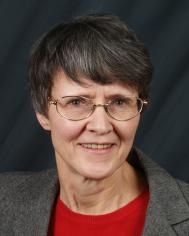 Mary Meehan has been making the pro-life case to peace movement people for a long time; her classic 1980 article in the
Progressive
is reprinted in our
Consistently Opposing Killing
book. Her latest is an article printed in the Summer 2011 issue of
Human Life Review
and available on the web at
Meehan Reports
– select "Why Liberals Should Defend the Unborn." She explains: "Why does the warm heart of liberalism turn to ice on the subject of unborn children? Why do so many liberals support abortion and
Roe v. Wade
? These are not easy questions to answer, given liberal convictions that should lead to opposition instead. As someone with an early background in antiwar politics, and one who lived through the legalization of abortion, I will suggest reasons why so many liberals support it. Then I will offer many reasons why they should, instead, defend the unborn. Most of those reasons should also be of interest to radicals and libertarians."
Hollywood Movie: The Whistleblower



This is not a movie to see for entertainment. The graphic images are truly disturbing, because this is based on the true story of sexual trafficking in post-war Bosnia. Rachel Weisz (pictured) plays the title character, investigating the corruption and shocking brutality of this modern-day slavery. The connection of war to sex trafficking, while not stated explicitly, is portrayed so obviously that it serves as public education about how this effect of war works in real life. Abortion is not portrayed at all, but watching the vicious behavior of the traffickers who "own" the women leaves no doubt that if any of them get pregnant from the activities they're forced to do, the traffickers would think nothing of forcing abortions to make the women re-usable. This movie helps in understanding one of the vicious connections between war and abortion: war causes sexual slavery and that causes forced abortions. All three practices are intolerable each by themselves, but here we see once again how violence is connected to more violence.

∞ ∞ ∞
Stem Cells in Breast Milk

Motherwear's Breastfeeding Blog reported October 18 that stem cells in breast milk can be re-programmed to other types of cells. This shows great promise not only because it's one of many alternatives to destroying embryos for the stem cells, but because it's among the more humane and easily accessible sources.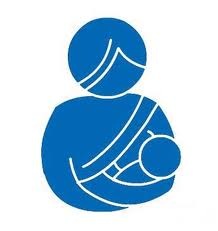 Thanks to subscriber Melissa Hunter-Kilmer for sending in this item. Remember if you come across any news that should be shared with the consistent-life community to send it in to
weekly@consistent-life.org
– especially if there are interesting local elections coming up November 8. While consistent-life candidates are unfortunately rare, issues on the ballot on any of the CL issues, such as the Personhood Amendment in Mississippi, might be of interest.
∞ ∞ ∞
Quotation of the Week
Dennis DiMauro, Lutherans for Life
Devotional for Day 23 of 40 Days for Life, October 20, 2011
"God doesn't value people and things like we do. Jonah loved a shade tree more than an entire city of sinful people. We love our dogs more than a terrorist. We love our cars more than a beggar on the side of the road. And sometimes, we love our money more than a child growing in a desperate teenager's womb. But God isn't like us . . . And the book of Jonah tells us that He loves even the most sinful people and seeks to bring them into His merciful arms. And it's a love that seeks to touch all of his created children: that desperate teenager, the baby growing in her womb, even tyrants and terrorists."