Get clothing, buttons, bumper stickers, magnets, mugs and cards promoting a consistent life ethic at the CL Online Store



Loading
Peace & Life Connections #92 - January 13, 2012
Online Conference Registration Available

You can now register online for our 25th Anniversary Conference March 9-11. There is a discount for registering by January 31. This helps us because we have to pay much of the conference costs to the venue a month before the conference.

2012 March for Life Events

Consistent Life will be upholding the consistent life ethic at the annual March for Life on January 23 in Washington, DC. Meet up with the Consistent Life contingent between 11:30 and noon in front of the Sculpture Garden on Constitution Ave. NW near 7th St. Archives is the nearest Metro station. After noon, we will head towards the rally site. If you miss us, you can try calling 301-943-6406, but such large events sometimes overwhelm the cell phone system. After the rally, we will march to the Supreme Court with the rest of the crowd. You can let us know you plan to join the contingent by emailing info@consistent-life.org.
We are trying to arrange a post-March gathering, but are still working on securing a location for it. Let us know if you are interested in that.
We will have packet inserts for attendees at the Students for Life of America Conference and the Cardinal O'Connor Conference on Life, both being held on the day before the March. We are also a "Roadie" sponsor of the National Youth Pro-Life Rally after the March organized by Rock for Life. This includes our logo on a banner at the rally, name in email communications, logo and link on their Web page, Action Kit and 20,000 postcards, mention from the Rally stage, and Twitter and Facebook mentions throughout the Rally.

∞ ∞ ∞
Mary Meehan in Podcast & America Magazine article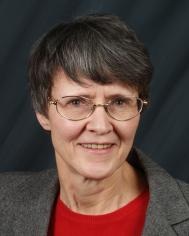 Long-time CL writer and activist Mary Meehan has an excellent new article called "In Harm's Way: Children, born and unborn, trapped in wartime." It's available online from America Magazine, in their January 2012 issue. There's a podcast to go along with that where Mary discusses the art of persuasion and mentions CL and her chapter in our book, Consistently Opposing Killing.


New Member Group

Recently the
Holy Spirit Missionary Sisters
became a
member group
of Consistent Life. This order is a multicultural community of religious missionary women living together, supporting one another and the ministries in which each one is involved. Their outreach is especially to the disadvantaged and the marginalized. They are concerned with aiding victims of violence, poverty, abuse, discrimination, with a special concern for women and children. They support us through their program on Justice, Peace and Integrity of Creation.


∞ ∞ ∞


Quotation of the Week
Martin Luther King, Jr.
"Vietnam is Upon Us," Feb 6, 1968 speech to Clergy and Laity Concerned about Vietnam
In honor of the upcoming holiday: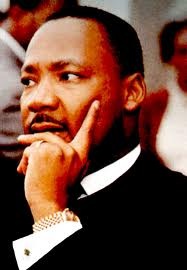 "I am convinced that the struggle for peace and the struggle for civil rights as we call it in America happen to be tied together. These two issues are tied together in many, many ways. It is a wonderful thing to work to integrate lunch counters, public accomodations and schools. But it would be rather absurd to work to get schools and lunch counters integrated and not be concerned with the survival of a world in which to integrate. And I am convinced that these two issues are tied inextricably together and I feel that the people who are working for civil rights are working for peace; I feel that the people working for peace are working for civil rights and justice."