Conference Plans: Group Participation
Plans for our 25th Anniversary Conference March 9-11 in Chevy Chase, MD continue to progress. We announce
opportunities for groups
, both supporting groups and other groups who want to reach our constituency. We have co-sponsor packages ranging from $200 to $750. Groups can also purchase an exhibit table, an ad in the Conference program and/or an insert in the Conference packet.
∞ ∞ ∞
Conference Plans: Finalization of Speakers

We have completed our roster of plenary speakers.
Rachel MacNair
, one of our founders who now serves as our Vice President and the Director of the
Institute for Integrated Social Analysis
(our research arm), will be our closing speaker on Sunday afternoon. She is a specialist in peace psychology, currently serving as President-Elect of the Peace Psychology Division of the American Psychological Association, and has done pioneering work in documenting perpetration-induced traumatic stress. Rev. Dr. Johnny M. Hunter will speak on Friday evening, Dr. Catherine Meeks on Saturday morning, and Aimee Bedoy on Saturday evening. We are also arranging an exciting line-up of workshops, as well as constituency gatherings and an optional public witness action.
Register
before January 31 for reduced rates.
∞ ∞ ∞
Final Reminder on CL's 2012 March for Life Contingent – January 23
Meet up with us between 11:30 and noon in front of the Sculpture Garden on Constitution Ave. NW near 7th St. Archives is the nearest Metro station. After noon, we will head towards the rally site. If you miss us, you can try calling 301-943-6406 or 570-817-1952, but such large events sometimes overwhelm the cell phone system. After the rally, we will march to the Supreme Court with the rest of the crowd. You can let us know you plan to join the contingent by emailing
info@consistent-life.org
.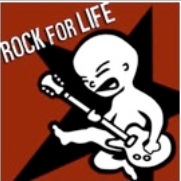 If you want to join the
Rock for Life
rally afterward, we'll have one 5-minute speaker there; you can see our logo is already with others on their website.
CL will hold an open-house style gathering both during and after the Rock for Life Rally at St. Aloysius Church, 19 I (letter I) St NW. Call the above phone numbers or just follow us there!
∞ ∞ ∞
CL Presence at Other Conferences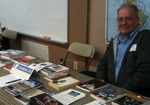 Jim Balmer (pictured) reports: "Martha and I had a table at a regional southeast Michigan Pro-Life Conference. Many people picked up literature, and we had a couple dozen really good conversations with participants who stopped by. We stepped out for the final plenary by Monica Miller, not perhaps fully prepared for her to verbally assault Bernadin and the CLE repeatedly as a corruption of the pro-life message. It made our last period at the table considerably more interesting."
Having tables at conferences is one of our prime outreach techniques. If you know of conferences we should be at or would like to help staff a table, please let us know at
weekly@consistent-life.org
.
∞ ∞ ∞
Quotation of the Week
Mary Meehan

"
In Harm's Way
: Children, born and unborn, trapped in wartime,"
America Magazine
, January 2012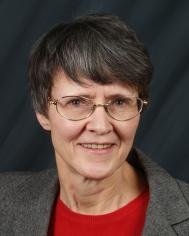 "There appear to be few studies of war's effects on abortion rates, but reports from Sarajevo show how drastic they can be. When that Bosnian city was under prolonged siege by Serbian forces in 1993, the abortion rate rose steeply. 'I would never do this in peacetime,' one woman told
The Washington Post
. 'And God knows I wanted the child, but there is no food for him in my house. There is nothing. What could I do?' "