Early Registration for 25th Anniversary Conference Extended
We've extended the
early registration
with reduced rates for our 25th Anniversary Conference March 9-11 in Chevy Chase, MD to all registrations received by February 5. So you have the rest of the weekend to get in your electronic registration and take advantage of these rates. The Conference is shaping up nicely and we have
an updated schedule
and other information. We would love to see you there!

Can't come but want to be supportive? We have a number of people - students, people working for good causes and not earning much money, people affected by the recession, etc. - who hope to come but need some financial help. We can use donations to help support these attenders and cover expenses not covered by registrant fees. Because we have to pay much of the costs well in advance, we have a pressing need right now. There are several
ways to donate
. Thank you!
∞ ∞ ∞

New Report: Women Murdered for Not Getting Abortions
A new report entitled "
Under-the-Radar Violence
in the Conflict over Abortion" is available online. It documents cases in which court convictions for homicide of women have occurred when the definite or likely motive was that she refused to get an abortion, and so was murdered by the father of the child. Such homicides are quite illegal, of course, so the cases don't call for any legal reforms. The problem is the widespread attitude when a "women's right to choose" enrages domineering men who think she's made the wrong choice, since they feel entitled to elimination of the baby for themselves. Abortion's lesson of killing as a problem-solver is communicated and spreads; why would it be entirely limited to just one vulnerable population?
∞ ∞ ∞
Hollywood Movie with Norma McCorvey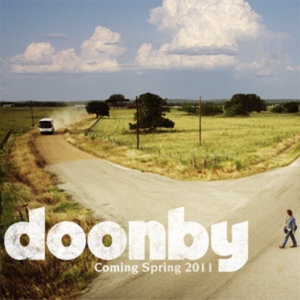 Due out late spring, this comes from the press release: Norma McCorvey, the "Jane Roe" who made world history as the plaintiff in the 1973
Roe vs. Wade
Supreme Court case which legalized abortion, is today fighting to protect life in any way possible, including accepting a brief cameo in an upcoming feature film called
Doonby
. In this mystery drama, McCorvey plays Nancy Thurber, who helps unravel the truth about the life of Sam Doonby (John Schneider), a drifter who suddenly appears in a small Texas town. Despite being the woman who in real life was responsible for winning for women the "right to choose," McCorvey's character in Doonby tries to talk a young woman (Erin Way) out of having the procedure. . . . "I wasn't seeking out an acting role, but after I read the script I knew I had to play Nancy because it seemed to have been written especially for me," said McCorvey, a first-time actor. "I understand the role that I've played in history in my first act and this is my second act. The message of the film is something we can all agree on: every human life has value, promise and meaning."
Thanks to subscriber Elizabeth Palmberg for sending in this item.
∞ ∞ ∞

Quotation of the Week
Pentagon Study
"Global Demographic Trends to the Year 2010: Implications for U.S. Security,"
by Gregory D. Foster et al., Washington Quarterly Spring 1989

"It thus becomes more important than ever to do those things that will provide more bang for every buck spent on national security . . . policymakers must . . . employ all the instruments of statecraft at their disposal (development assistance and population planning every bit as much as new weapon systems)."
(Our emphasis).