Conference a Big Success
Long-time friends and newcomers alike enjoyed the stimulating program and informal conversations at our 25
th
anniversary conference this last weekend (March 9-11). We did get video of some sessions and some speakers will provide written or PowerPoint versions of their talks, so we'll put links to those as each piece makes it onto the web in the coming weeks.
Meanwhile, we'll be doing a special conference edition of our print newsletter. For those who attended, if you have impressions or would like to cover a specific presentation, we'd love to have that newsletter be a community project. Please send articles of 100-500 words to: weekly@consistent-life.org.
Phil Eddy has already mentioned his experience on
his blog.
Please send in links to other comments about the conference on the web so we can pass those along.

Left: Rev. Johnny Hunter speaks at opening plenary.
Right: Chatting are Robert Gelinas, Aimee Bedoy, and Catherine Rodriguez

∞ ∞ ∞
This Week's Doonesbury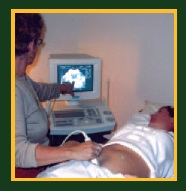 The
Doonesbury
comic strip usually has one story line per week, and this week's is screeching sarcasm on the recent commonly-misrepresented
sonogram laws
. You can start the first one by
clicking here
, and then click "next" under the strip in order to see the whole series.
The consistent-life view, which is more familiar with how violence works in a variety of situations, can immediately pick upon a variety of points including the use of euphemisms, stereotypes, and hiding the reality – both of the baby, and of the fact that women (including women who've had abortions) are prominent supporters of these laws.
We encourage you to post comments on the website and any other forums that would be helpful.
∞ ∞ ∞

Quotation of the Week
Hull House Museum Exhibit Sign (viewed March 13, 2012)

Against Eugenics – Eugenics, the study and practice of selective breeding with the goal of improving the human species, was very popular in the early decades of the 20th century. The American eugenics movement gained traction among Progressive era reformers, politicians, philosophers, scientists, and scores of prominent figures, but Jane Addams and several of her peers resisted it. While Hull-House reformers believed they could improve the lives of their impoverished neighbors by introducing them to new modes of hygiene, nutrition, and healthcare, they vehemently opposed the notion of the intrinsically lesser value of different races, the poor, mentally ill, and disabled.