Get clothing, buttons, bumper stickers, magnets, mugs and cards promoting a consistent life ethic at the CL Online Store



Loading




Peace & Life Connections #106 - April 20, 2012
Labor for Life Australia

Tara McInnes writes to tell us of a group she founded called Labor for Life. Their Facebook page states, "Labor for Life is a national organisation which has been set up to link members of the Australian Labor Party who support pro-life issues. These include, but are not limited to abortion, euthanasia, the death penalty, unjust war, discrimination of the disabled and marginalised, and embryonic stem cell research."

Member Group Acts: Friends Witness for a Prolife Peace Testimony

The group of prolife Quakers is sending a representative to the once-every-twenty-years World Conference of Quakers, happening from April 17-25. They're scheduled to have a table and an informal 90-minute interest group session there. Since that representative, Rachel MacNair, is also editor of this e-newsletter, you can expect a quick report when she gets back in a couple of weeks.
The Quaker web site includes a page explaining pacifism to pro-lifers, personal stories, and a good set of recommended books. They also have a page on their sister church the Mennonites, which is traditionally pacifist and has an official anti-abortion position, making it a consistent-life denomination.






∞ ∞ ∞


Reminders

All correspondence to weekly@consistent-life.org.


Individuals who wish to donate money or identify themselves as individual members of Consistent life can do so with this form.
We're still expanding on group memberships – Consistent Life is a network of member organizations. If you belong to a group that might like to belong to us, let us know and we can work together to help it happen.
This weekly e-newsletter doesn't come down from on high – it's meant to be a community project, where we share with each other. If you have news items that would be good to share, or quotations we can use for the quotation of the week, or information about activities and needs of our member groups, please send them in.
Even our index is community property – if you see a flaw in it, even a tiny one, send that in. We update it every week anyway so it's no problem.
∞ ∞ ∞
Quotations of the Week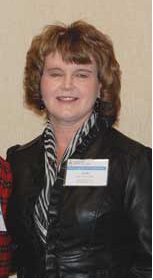 Julie Schmit-Albin, Executive Director, Nebraska Right to Life, April 9, 2012
In an open letter to Nebraska State Senators in support of a bill to restore prenatal funding for undocumented pregnant mothers.

"It is sad and alarming that we have come to this point where some of the major pro-life leaders in the Legislature are choosing to put the illegal immigration issue and who pays for what, over the life and health of babies in the womb . . . When did it become important to pick and choose which babies deserve prenatal care and which don't, by virtue of the womb in which they reside?"