Comment Opportunity: Are All Social Issues Equal?
Live Action
has a commentary
on why people may call themselves pro-life yet not oppose or do much about abortion, and identifies the consistent life ethic as something people use to pretend that abortion is only one of many issues and therefore not worthy of so much attention. The writer actually refers to people wanting him to spend half his time on the death penalty! As if consistent lifers expected people to divide their time equally among our different issues, when we've always known that people will be most active on what they're most passionate about and where their skills fit best. As Father Frank Pavone put it
when addressing this common criticism
: "There may not be room for all of them on our schedule, but we must make room for all of them in our heart."
CL people have already posted comments, but the more, the better.
CL at Summer Social Action Institute Again
CL board member Lisa Stiller attended the 2013 Summer Action Social Institute, a conference held annually by the US Conference of Catholic Bishops, as she did in
2011
and
2012
, to help spread the consistent life message. This year it was held in Tucson, Arizona, and the theme was immigration reform. Lisa reports: "Our group went to a shelter for women and children who had been deported while trying to cross the border or who had made it to Nogales and were about to cross. We heard a panel of women tell their stories; I shed tears while listening to what they have been going through." The desperate poverty and corruption in their homelands drives them away from their families to come; dealing with these systemic problems is the ethical approach. As it is, the
anti-life mentality toward border-crossers
has resulted in a startling number of deaths.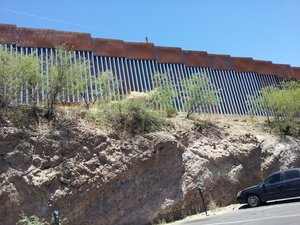 Lisa's photo: border fence from Mexican side
+ = = = +
+ = = = +
Quotation of the Week
Mark Crutcher, President of Life Dynamics (
not
a CL member group)
July 2, 2013 Press Release concerning the bill re-introduced in the Texas legislature after the Wendy David filibuster
As the American abortion lobby is poised to rally in Texas, they will cynically disguise their agenda as concern for the lives of women . . . There will be no mention of the women who are
currently being killed
in their "safe and legal" abortion clinics. . . . of the women who are raped and sexually assaulted . . . no mention of what the abortion industry intends to do about the substandard quacks . . . as was evidenced recently in the Gosnell trial. . . . [or] that the American abortion industry is currently operating a nationwide
pedophile protection racket
despite the devastating and well documented consequences for young girls who are victimized by older men. . . with these people, the bottom line is the bottom line."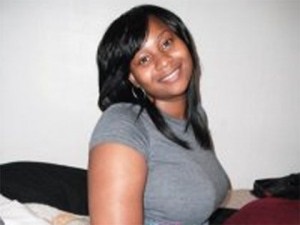 Tonya Reaves was left bleeding for 5 hours after an abortion before emergency was called at Planned Parenthood in 2010. She died.