New Documentary on Gendercide
"
It's a Girl
: The Three Deadliest Words in the World" is the title of a new documentary, and it's not much of an exaggeration. The United Nations estimate is now that there are over 200 million "missing" females in the world due to feticide, infanticide, and abandonment of babies solely because of their gender.
+ = = = +
Conscientious Objection in Croatia
People of conscience being legally compelled to participate in violence, and refusing to, connects all the issues. A midwife in Croatia was recently fired for refusing to participate in an abortion. Doctors and nurses have their conscientious objection rights legally protected there, but the hospital argued that midwives don't. But
Jaga Stojak
(pictured) sued the hospital, got some good local media publicity, and did get her job back.
Those who perpetrate violence of all kinds are often unsatisfied to simply do so themselves; they need to coerce others to do it as well, in order to convince themselves that it's normal and acceptable. This is why conscientious objectors are such heroes and so crucial.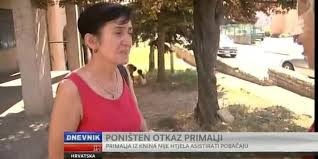 + = = = +
Knowledge and Credibility
We've
commented before
on the problems that arise when politicians, while claiming to oppose abortion, make remarks showing ignorance about (and not even caring about) the facts. Politicians claiming to support abortion access have the same problem.
Texas State Senator Wendy Davis is famous for her filibuster of legislation (later passed) that among other things prohibits killing children after 20 weeks gestation and required ambulatory surgery regulations to apply to abortion clinics. She recently told a reporter who asked about the
Kermit Gosnell case
: ""I don't know what happened in the Gosnell case, but I do know that [Gosnell] happened in an ambulatory surgical center. And in Texas changing our clinics to that standard obviously isn't going to make a difference." (See more details in this
article by Kirsten Powers
).
So she claims to deliberately pay no attention to scandals in which women are treated in shocking and brutal ways in an area she's advocating. But Gosnell did not have an ambulatory surgery center. The recent
scandals involving Douglas Karpen
of Houston did involve that level of regulation; she may be mixing up the two, since Karpen comes from Texas and his scandal is more recent in the news.
She's asserting that having regulations alone doesn't help. It's true that complaints about violations have been filed for years and ignored. Putting on a Band-Aid (via regulations) rather than getting rid of a rotten violent system is usually not going to solve as many problems as hoped for. But putting on a Band-Aid is better than nothing. It's better than saying we shouldn't bother, merely leaving women to their fate at the hands of people accustomed to committing daily violence.
+ = = = +
Quotation of the Week
Rodney Stark
Discovering God
, (HarperCollins, 2007), p. 320-21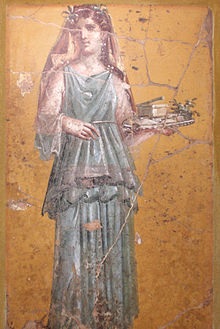 He is discussing the Roman Empire.
"The advantages of Christian females began at birth. Infanticide was widely practiced by Greco-Romans, and it was especially female infants who were dispatched. A study of inscriptions at Delphi made it possible to reconstruct six hundred families. Of these, only six had raised more than one daughter. As would be expected, the bias against female infants showed up dramatically in the sex ratios of the imperial population. It is estimated that there were 131 males per 100 females in the city of Rome, and 140 males per 100 females elsewhere in the Empire.