Get clothing, buttons, bumper stickers, magnets, mugs and cards promoting a consistent life ethic at the CL Online Store



Loading




Peace & Life Connections #98 - February 24, 2012
Serrin Foster to speak at Conference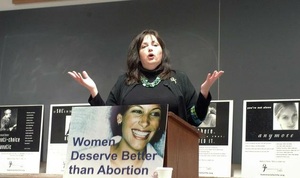 We have added an additional plenary speaker for our 25th Anniversary Conference March 9-11. Serrin M. Foster, President of CL member group Feminists for Life of America since 1994, will be our Saturday dinner speaker. Under her leadership FFL successfully advocated benefits for poor and pregnant women through the State Child Health Insurance Program, defeated the mandatory "family cap" and other punitive child exclusion provisions in welfare reform, and worked to prevent poverty and coerced abortions due to threats to withhold child support through passage of the Enhanced Child Support Act of 1995. Serrin also served on the National Taskforce Against Sexual Assault and Domestic Violence, which worked to pass the Violence Against Women Act. Serrin initiated Pregnancy Resource Forums at college campuses in 1997.



∞ ∞ ∞

Pre-Conference Public Witness set

Our legal

CLE public witness

in downtown Washington on the afternoon of March 9, before our Conference begins in the evening, has been set. It will start with a CL member group Dorothy Day Catholic Worker House liturgy in front of the White House Noon-1, move on to a military recruiting office at 14th & L Sts. NW, and finish at a 40 Days for Life vigil in front of Planned Parenthood, 1108 16th St. NW 2-3. It will be easy to get from that location by public transit to the Conference site.

We still have room for more registrants for the

Conference March 9-11

, but time is getting short so we encourage you to get your registration in ASAP. Don't miss this great opportunity!

∞ ∞ ∞

Oscars Short Documentaries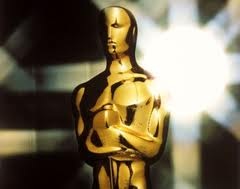 Several of the documentaries nominated for 2012 Oscars have the theme of healing from horrific violence. An American veteran of the war in Iraq recounts an incident in which he had to intervene to save the lives of two children and was shocked to find they had been shot by the U.S. military in
Incident in New Baghdad
. He talks of his Posttraumatic Stress Disorder, a common aftermath of being involved in violence, and how it heals him to talk about it and educate the public about what's really happening there.
Saving Face
documents acid attacks against women in Pakistan and how they have fought back for their dignity, in courts and Parliament and the caring community of plastic surgery. One woman was able to find healing in having a new baby. The long-lasting Jim Crow laws were of course finally revoked by the Civil Rights movement, and
The Barber of Birmingham: Foot Soldier of the Civil Rights Movement
details an 85 year old man who still has pictures on the wall of his participation in that nonviolent movement. The
Tsunami and the Cherry Blossom
deal with the Japanese disaster last year, violence which at least was not human-caused, but still showing the importance of communities coming together to find healing.
∞ ∞ ∞
Quotation of the Week
Mary Meehan
"
In Harm's Way
: Children, born and unborn, trapped in wartime,"
America Magazine
, January 2012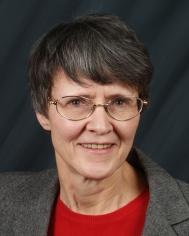 "In 2007, Iraq's Red Crescent Society reported that over one million Iraqis had been displaced by violence or the threat of it.
ABC News
, covering the Red Crescent report, said many pregnant women in that situation were having abortions 'because they are unable to get medical care for themselves and their unborn.'"