U.S. Democrat Party Platform: Freeze-Out May be Softening
On Friday, July 20, 2012,
Democrats For Life of America
(DFLA, a Consistent Life member group) submitted written testimony to suggest language for the Democratic platform. The Democratic platform drafting committee has asked Democrats For Life to provide oral testimony!
A growing number of national leaders, including former President Jimmy Carter, former Alabama Democratic Party Chair Joe Turham, and former Congressman and Ambassador Tony Hall have expressed support.
Action:
Democrats who support this as a matter of strategy can
sign DFLA's petition
. The party also has a comment page to
make comments directly
– individuals can make stronger statements.

∞ ∞ ∞
U.S. Political Conventions Coming Up
Democrats - For public participation, CL member group Democrats for Life plans a Town Hall Meeting at the National Democratic Convention in Charlotte, NC, the week of September 3. Discussion will be "The Big Tent: Can you be Pro-life in a Pro-Choice Party?" They expect to have an impressive panel of leading pro-life Democrats.

Republicans - Ron Paul will have a rally right before the Republican Convention, starting at noon on Sunday, August 26 at the University of South Florida's Sun Dome. Ron Paul has explicitly linked opposition to abortion, the death penalty, and aggressive wars as right-to-life issues. To have a table there, we need someone to staff it. Is there anyone in the vicinity at that time who would like to volunteer? Please let us know at weekly@consistent-life.org.

Third parties - Anyone with information about consistent-life-oriented events coming up for any other party, please send information to weekly@consistent-life.org.
∞ ∞ ∞
Kenyan Elections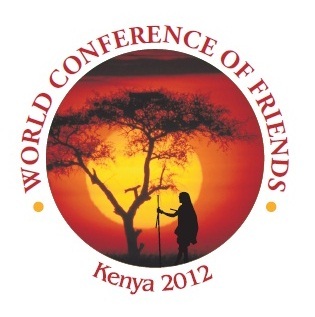 We had a large number of Kenyan subscribers
join us this April
. Kenya has different local needs on the consistent life ethic. Police corruption is a major problem, as are post-election riots, and the peace movement in Kenya has
excellent programs
to help address these and other problems. Kenya has not had an official execution in 25 years, commuted all death row prisoners' death sentences
in 2009
, and while executions are still legal,
they're not anticipated to be used
. However, about 1,000 extrajudicial executions (that is, lynchings) occur yearly – mainly of thieves. Abortion is illegal, but still happens, and as with everywhere else will continue to happen as long as attitudes of violence as a problem-solver persist.
Elections are scheduled for March 4, 2013. Any Kenyan subscribers who would like to share comments on the Kenyan situation, please send them to
weekly@consistent-life.org
.
∞ ∞ ∞
Quotation of the Week
Rachel MacNair
Achieving Peace in the Abortion War
, p. 139
Note: Since the Hiroshima-Nagasaki anniversaries are coming up, we quote from this chapter which goes on to relate in depth how it applies to the current abortion situation.
"The better part of my early adulthood was spent being an activist against the arms race, raising concerns about the bad health effect of nuclear weapons and their dangers of destruction. Suppose you had come to me in those days and told me the Soviet Union would collapse into its component republics, and the arms race would wind down as tensions decreased because of a popular pro-democracy upsurge in Russia.
I would have told you that I enjoyed the impishness of that idea, but it wouldn't have struck me as realistic. Ideas seemed a little too entrenched to allow for that. But there were underlying weaknesses in the Cold War situation that led to the dynamic which, in hindsight, looks more like it was inevitable. History shows that many things aren't as entrenched as they might appear."