Get clothing, buttons, bumper stickers, magnets, mugs and cards promoting a consistent life ethic at the CL Online Store



Loading




Peace & Life Connections #123 - August 17, 2012
New Book from an Evangelical Perspective
CL Endorser
David Gushee has edited a new book, due out August 30, called
A New Evangelical Manifesto
:
A Kingdom Vision for the Common Good
. This comes from the
New Evangelical Partnership for the Common Good
. The book covers issues including race, abortion, nuclear weapons, war, capital punishment, torture, human trafficking, and global poverty – in other words, it's an evangelical perspective on the consistent life ethic.
∞ ∞ ∞
Letter to P&LC in Response to an Item Last Week –
"Pro-life" and "Anti-Abortion"
It would ease a great amount of tension if Consistent Life would use the term "pro-life" instead of "anti-abortion." If you continue to use a term that is unacceptable to pro-lifers there will always be tension because you are showing, at the least, a lack of understanding, and, at the worst, using a term that many pro-lifers see as derogatory.
The term "anti-abortion" is a very poor description of the work of pro-life people who are involved with helping mothers and their unborn/newborn children. Please consider the following: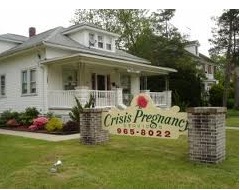 The vast majority of people who are involved in the issues of unborn children and their parents are very much pro-child, pro-mother and, where it fits the situation, pro-father. They drive pregnant women to their doctors' appointments if needed, collect baby items and make up layettes for the new mothers in need of assistance. They provide material and emotional support and advice with parenting and budgeting for those women who choose to keep their children. They provide emotional support for women who choose adoption for their newborns. They are involved in supporting transition homes to prepare mothers to live on their own with their babies. Many mothers living in these homes are then able to finish school, or go on to college, or find employment to support themselves and their children.
Signed, Just Faith Graduate
Editor's Note: There is a similar dynamic among people who prefer to be called peace advocates rather than merely anti-war. Nevertheless, we being pro-lifers and peace advocates ourselves, we know there are various views on whether the terms "anti-abortion" or "anti-war" are actually insulting or only incomplete. But of course if some people find the term "anti-abortion" insulting, we shouldn't use it for pro-lifers in general, but reserve the term for when it really is that narrow – say, legislators who want abortion bans but vote against programs to help pregnant mothers. As editor, I'll be mindful of that. Thanks for the feedback. – Rachel MacNair
∞ ∞ ∞
Quotation of the Week
Julianne Wiley
Consistently Opposing Killing
, p. 105
Chapter 12, Activists Reminisce: An Oral History of Prolifers for Survival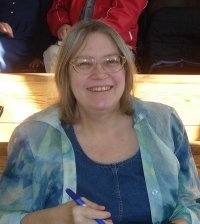 "I was doing atomic Tupperware parties, talking to people in their living rooms and in small groups about nuclear weapons and nuclear power. I made a point of talking about how nuclear radiation would affect particularly the next generation. A woman, who shall forever be called blessed, asked me: if it's wrong to injure these kids with iodine 131 accidentally, why isn't it wrong to kill them deliberately with curettes? She was confronting me on abortion, and I didn't have an answer. She was direct and persistent enough that it stayed in my conscience a long time, and really challenged me to take all direct assaults on the innocent seriously. The fact that a person in a small group can press a serious question has a power that cannot be denied."