This year is the 40th Anniversary of Roe v. Wade
See
our events at
the D.C. March for Life and
the one sponsored
by Life Matters Journal.
We encourage you to attend your local events. If there's an appropriate time to talk or give out literature about the consistent life ethic, that would be wonderful; we have
downloadable leaflets
that can be printed up on our web page.

+ = = = +
Labels
Nurse
Jill Stanek reports
that Planned Parenthood wants to drop the term "pro-choice"; as is also discussed in
this article in Slate
. Tweaking the labels which serve as euphemisms for violence is a form of "intellectualizing," a common psychological mechanism for continuing violence. Or, alternatively, we can take them at their word that they've figured out the term isn't working very well.
+ = = = +
The House I Live In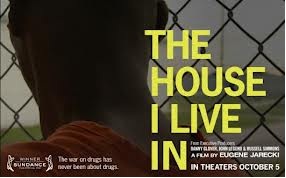 A new documentary,
The House I Live In
, about the longest-running and still active war in the United States, the drug war, has just been released. Directed by Eugene Jarecki (who also directed "Why We Fight" about addiction to military spending), its tagline is "The war on drugs has never been about drugs." It details the racism, the targeting, and the lethal impact on human lives.
It never directly mentions abortion – the thought would not occur to its main audience – but it does mention the promotion of sterilization of drug-addicted women as part of the targeting to keep a group from reproducing. Getting from there to promotion of abortion takes no leap of imagination at all, and so unborn babies can be included in the drug war's death toll.
+ = = = +
Human Rights Organizations Need to Hear from Us
Ward Ricker's project for pro-life outreach to human rights organizations has been better developed by shortening his previous catch-all
list
to organizations he suggests prioritizing. He's also added
a petition
to show your support for the campaign and pledge to help contact organizations.
Ward reports that he hasn't had much luck getting other pro-life groups interested in the project, but ours is one full of people active in and sympathetic to the human rights organizations, so he's hoping we can better communicate in the best language.
+ = = = +
"Being pro-life doesn't make me any less of a lefty"
Mehdi Hasan has written an
editorial
in Great Britain's
New Statesman
with the sub-title: "Abortion is one of those rare political issues on which left and right seem to have swapped ideologies." This has brought on the predictable twitter firestorm, with his responses linked at the bottom.
+ = = = +
Quotation of the Week
Norma Rosen
"Between Guilt and Gratification: Abortion Doctors Reveal Their Feelings"
New York Times Magazine
April 17, 1977 p 73, 74, 78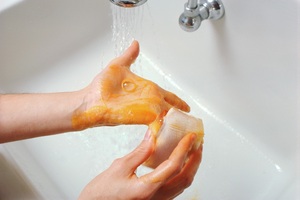 Dr. William Rashbaum, veteran of thousands of abortions, had for years suffered during each removal a fantasy of the fetus resisting, hanging onto the uterus walls with its tiny fingernails, fighting to stay inside.
How, he was asked, had he managed to perform abortions despite this fantasy?
"Learned to live with it. Like people in concentration camps."
When asked if he really meant that metaphor:
"I think it's apt – destruction of life. Look! I'm a person, I'm entitled to my feelings. And my feelings are who gave me or anybody the right to terminate a pregnancy? . . . I don't get paid for my feelings. . . . I spent a lot of years learning to deliver babies. Sure, it sometimes hurts to end life instead of bringing it into the world.