New Research to Counter Abortion Advocacy: Maternal Mortality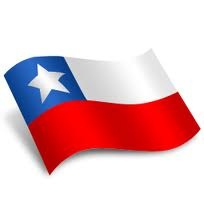 A study published May 4 on the various factors involved in maternal mortality shows what happened when the Chilean abortion law was tightened in 1989, from a two-doctor "therapeutic" recommendation to a total ban. As with Poland and Nicaragua, which both went from legal to not, the maternal mortality rate went down. In this case, the dramatic downward trend over 50 years was unaffected by the change in abortion law. The idea that one kind of violence (availability of abortion) is useful for preventing another kind of violence (maternal mortality) is not borne out by ex ience.


∞ ∞ ∞

New Research to Counter Abortion Advocacy: Poverty

A

new study

in the

Journal of Economic Perspectives

(discussed

in Slate

) shows that the people who assert that unmarried teen childbirth leads to poverty have it backward: it's the young women whose economic prospects are already bleak who see no point in waiting to be more prepared for children. Researchers compared teen birthmothers to teen women with miscarriages (a pregnancy without childbirth consequence) and they also compared teen mothers with their own sisters who were from the same household and therefore would be in similar economic circumstances but not having a child, and they found little difference. Babies weren't inflicting poverty; it was already there.

So people who push abortion as a solution for poverty may in this case be misunderstanding the situation. Teen women in poverty who don't wish to also be deprived of children are unimpressed with more affluent people telling them how to avoid having children.

∞ ∞ ∞

President of NARAL Bemoans "Intensity Gap"

Nancy Keenan, president of the National Abortion Rights Action League (NARAL), is stepping down at the end of the year. The Washington Post reports: "In recent years, Keenan has worried about an 'intensity gap' on abortion rights among millennials, which the group considers to be the generation of Americans born between 1980 and 1991. While most young, antiabortion voters see abortion as a crucial political issue, NARAL's own internal research does not find similar passion among abortion-rights supporters."

∞ ∞ ∞
U.S. Elections Updates
Sadly, explicitly consistent-life candidate
Anne Nolan
did not win the endorsement to run in the 6th District of Minnesota for the United States House of Representatives. Fortunately, however, the issue of abolishing the death penalty
has qualified
for the California ballot, though court challenges are still running their course.
Anyone with news on explicitly consistent-life candidates or state issues that our community will want to keep abreast of, please send to
weekly@consistent-life.org
. We especially rely on our subscribers from various different countries to send in news of elections of interest in their areas as well.
∞ ∞ ∞

Quotation of the Week
Allen Ault, former Georgia Department of Corrections Commissioner,
who oversaw 5 executions
The Daily Beast, September 25, 2011

"The men and women who assist in executions are not psychopaths or sadists. They do their best to perform the impossible and inhumane job with which the state has charged them. Those of us who have participated in executions often suffer something very much like posttraumatic stress. Many turn to alcohol and drugs. For me, those nights that weren't sleepless were plagued by nightmares. My mother and wife worried about me. I tried not to share with them that I was struggling, but they knew I was."