Aimee Murphy Speaks to Students for Life
Aimee Murphy, Executive Director of
Life Matters Journal
and CL Advisory Board member, explained the consistent life ethic at the Students for Life of America Regional Conference in Buffalo, New York. They made a
video
of it and it's up on the web, along with a
full transcript
.
∞ ∞ ∞
Conferences Opportunities
One of the strongest outreach efforts of Consistent Life is our attendance at various conferences throughout the year to spread the CL message. We attend conferences where we feel there might be an interested audience of any kind, often with an exhibit table with CL literature, pins, stickers, and other items from Cafe Press. We add names to our rapidly growing email list, gain new members, and light many sparks.
Because this has become such a large part of our CL work, a separate committee has been formed for handling conferences. The Conference Committee will help to vet conferences we should attend, determine how much we can budget, and enlist CL members to attend as CL representatives. If you are interested in serving on this committee, please contact Lisa Stiller at
koffeenut@yahoo.com
or call 775-232-2823.
∞ ∞ ∞
Huffington Post Article with Further Reflections
Morgan Guyton has an
October 16 article in
the
Huffington Post
, which is not an outlet where pro-lifers normally get much of a say. He makes some excellent points, and other points we would have expressed differently, but we're always encouraged to see positive remarks made in new forums. He says, for instance: "The only way that anything will ever change regarding abortion in this country is if a critical mass of Democrats come to see it as a justice issue for unborn children instead of an individual rights issue."
∞ ∞ ∞
U.S. Election Almost Here
We remind readers of two clear-cut and extremely important ballot issues in the states. If you know people who live in Massachusetts or California, be sure to give them the person-to-person contact that helps tremendously in campaigns of this kind.

∞ ∞ ∞
Quotation of the Week
Mary Meehan,
"
Abortion: The Left Has Betrayed the Sanctity of Life: Consistency Demands Concern for the Unborn"
The Progressive,
September, 1980
"If much of the leadership of the pro-life movement is right-wing, that is due largely to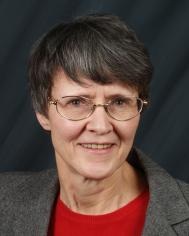 the default of the Left. We 'little people' who marched against the war and now march against abortion would like to see leaders of the Left speaking out on behalf of the unborn. But we see only a few . . . Most of the others either avoid the issue or support abortion. We are dismayed by their inconsistency. And we are not impressed by arguments that we should work and vote for them because they are good on such issues as food stamps and medical care."