Get clothing, buttons, bumper stickers, magnets, mugs and cards promoting a consistent life ethic at the CL Online Store



Loading




Peace & Life Connections #135
November 9, 2012
A Pass to Catholic Politicians? Say What?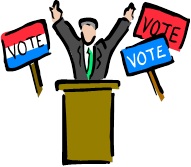 Many have argued in favor of the bizarre notion that the consistent life ethic is actually a liberal scheme to allow Catholics to vote for politicians who don't oppose abortion. This is strange, of course, since anyone who doesn't oppose abortion cannot, by definition, be following the consistent life ethic. We do the opposite: if politicians are in fact good on our other issues, we challenge them to be consistent on abortion as well. We also hope that pointing out the connections of violence may help persuade them to oppose abortion. Additionally, of course, we're not just Catholic, but pride ourselves on the religious and philosophical diversity we represent.
The
Milwaukee Journal Sentinel
had a
November 1 article
making this criticism, and then also published
a response
. We encourage our readers to post comments and/or send in letters to the editor to strengthen the understanding of what our ethic really is.
∞ ∞ ∞
Good News! Assisted Suicide Measure Fails in Massachusetts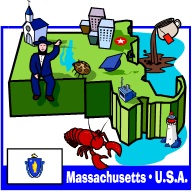 The U.S. state of Massachusetts is the home of some major medical journals and hospitals, and if this ballot measure had passed, it could have helped set up a euthanasia juggernaut of lethal discrimination. While there's still plenty of work to do in educating people – after all, almost half the voters did vote for it – the efforts of those working against this slippery slope has paid off.
∞ ∞ ∞
Bad News – Death Penalty Abolition Fails in California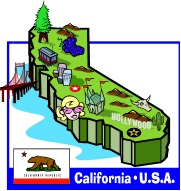 While several U.S. state legislatures have abolished capital punishment, in the state of California it's in the state constitution, so abolishing it would require a vote of the people. Unfortunately, the people chose not to do so on November 6. Had they done so, we may have been able to lay a firmer foundation for eliminating the death penalty in the remaining states. Still, this simply maintains the status quo rather than making things worse; it's not a slippery slope, but only something that could have helped tremendously and now won't.
It's also encouraging that this is progress, because In 1978, Californians voted 71% to reinstate the death penalty. This year, only 52.8% voted to keep it.
We do admire all the people in California who worked so hard to educate the public on this crucial issue. Public education is key to achieving the goal in the long run.
∞ ∞ ∞
Quotation of the Week
Henry David Thoreau
Slavery in Massachusetts
, 1854

"The fate of the country does not depend on how you vote at the polls,—the worst [person] is as strong as the best at that game; it does not depend on what kind of paper you drop into the ballot-box once a year, but on what kind of a [person] you drop from your chamber into the street every morning."