Abby Johnson Endorses CL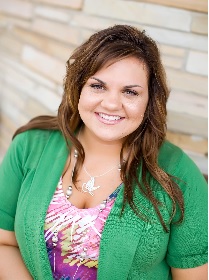 In three prior issues (
74
,
111
, and
148
), we have reported on pro-life speaker and author
Abby Johnson
making connections among the different life issues. Now we are pleased to report that she has officially signed on as a CL endorser. Abby Johnson is a former Planned Parenthood clinic director who became horrified when she actually witnessed an abortion, and quit her job in order to work for life. She is involved in a number of pro-life projects, including
And Then There Were None
, which provides financial, emotional, spiritual and legal support to anyone wishing to leave the abortion industry.
+ = = = +
Nuclear Powers Skip Nuclear Weapons Conference; CL Endorsers Speak
Diplomats from 127 nations attended the Oslo Conference on the Humanitarian Impact of Nuclear Weapons on March 4-5, hosted by the Norwegian Ministry of Foreign Affairs. Unfortunately, the five permanent members of the UN Security Council, all designated as Nuclear Weapons States by the Non-Proliferation Treaty, all declined invitations to attend. However, two American CL endorsers -
Martin Sheen and John Dear,
S.J. - were speakers at the Conference. Our people "get it" even though our countries' political leadership often doesn't.
(Reminder: tell your friends who vote in Kansas City, Missouri, how important it is to get out for a
yes vote on Question 3
, dealing with nuclear weapons, on April 2).
+ = = = +

Dear Consistent Life Friends

A letter from subscriber Bruce Linton, in response to last week's issue: "As always, you outdo yourselves. Seeing the ideological mixing that you've helped energize is a great spiritual joy. When people from all across the political spectrum can agree on our ethics, we make progress in the Kingdom of God. Consistent Life could be subtitled 'living without regrets' because that label sure fits."

+ = = = +
Charles Camosy in Washington Post
Subscriber and Fordham professor Charles Camosy alerts us that
The Washington Post h
as published an
editorial he wrote
where he makes the case for Democrats being more consistent with recognizing that being pro-life means protecting the vulnerable.
.
+ = = = +
Photo by CL member Eli Cutler
+ = = = +
Quotation of the Week
Mary Elizabeth Williams
"
So what if abortion ends life?
"
Salon
, January 23, 2013
Editor's Note: This is one of our quotations from people who actually favor abortion but make the connection to other forms of killing, so end up bolstering the case for the consistent life ethic even though they obviously oppose it.
We make choices about life all the time in our country. We make them about men and women in other nations. We make them about prisoners in our penal system. We make them about patients with terminal illnesses and accident victims. We still have passionate debates about the justifications of our actions as a society, but we don't have to do it while being bullied around by the vague idea that if you say we're talking about human life, then the jig is up, rights-wise.