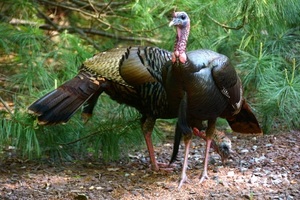 Thanks for Good News from 2013
♥
The number of abortion clinics permanently closed so far this year in the United States was over double the number from all last year – 47. The trend toward concentrating in clinics and not doctor's offices or hospitals has been ongoing for several years. At its height in 1991 there were 2,176 clinics; now there remain 616.
♥
The U.S. state of Maryland abolished the death penalty and abolition efforts are showing promise in some other states. Since 1990, an average of three countries each year have abolished the death penalty, and today over two-thirds of the world's nations have ended capital punishment in law or practice.
♥
The arguments about Embryonic Stem Cells are basically over; no single human has been helped by them in over 30 years of research. The entirely ethical alternatives of Adult Stem Cells (from bone marrow, blood, fat, etc.) are already helping around 60,000 people each year around the world. Progress has been made in fine-tuning Pluripotent Stem Cells
developed explicitly
as an alternative to taking stem cells by killing embryonic humans.
♥
A U.S. strike against Syria appeared imminent and unstoppable, but the U.S. population opposed it vociferously and it was stopped. The presidents of Iran and the United States spoke by telephone for the first time in over 30 years, and diplomacy seems to be working well in that case. U.S. President Obama announced in June cutting 1/3 of the current U.S. nuclear weapons arsenal. Kenyan elections, a cause for riots several years ago, went relatively peacefully this year, a testament to the hard work of peacemakers there.
Thanks for Knowledge of the
Beauty of the Unborn Child
Even though he's a "scholar of the abortion rights movement," the wording of which shows he favors it,
David Garrow said
in 2001: "We are a much more fetally aware society than we were when
Roe
[
v. Wade
] came down."
Here's some ways we've become much more "fetally aware":
♥ Language:
French newborns, days old, cry with rising melody contours. German babies cry with falling ones.
Children have caught onto
features of their native language while still in the womb.
♥ Dreams:
Alan Greene, M.D.
reports with documentation
we dream more in the first 2 weeks after birth than later: "The visual part of the brain is more active during newborn REM [Rapid Eye Movement] sleep than during adult sleep. They seem to have more vivid visual dreams . .
.
If children dream from the moment that they are born, might they dream before that time? We now know that they begin to sleep at as early as 4 weeks of gestation
. . .
REM sleep waves have been found at as early as 28 weeks of gestation, and REM sleep waves accompanied by the eye movements of dreams by 30 weeks of gestation . . . It seems dreaming begins 2 or 3 months before babies are even born!"
Science Daily reports
: "a team of neuroscientists at Friedrich Schiller University in Jena, Germany, have discovered that very immature sheep fetuses can enter a dreaming sleep-like state weeks before the first rapid eye movements are seen." If true for sheep, maybe for us too.


♥ Moving:
Studies are showing marvelous
facial expressions
in in-utero babies, and suggesting they anticipate their own movements.
Quotation of the Week
Henry David Thoreau,
letter to Harrison Gray Blake
, 1856

I am grateful for what I am & have. My thanksgiving is perpetual. It is surprising how contented one can be with nothing definite — only a sense of existence . . . O how I laugh when I think of my vague indefinite riches. No run on my bank can drain it, for my wealth is not possession but enjoyment.