Get clothing, buttons, bumper stickers, magnets, mugs and cards promoting a consistent life ethic at the CL Online Store



Loading




Peace & Life Connections #112 - June 1, 2012
Signs of Progress

According to the latest Gallup polls of public opinion in the United States, more than one out of every three Democrats is pro-life. This is up seven percentage points from a similar survey in 2011. The percentage of pro-life persons has now surpassed those who self-identify as pro-choice: 50% to 41%. William Saletan, in contrasting this with trends on issues of sexual morality and gender roles, comments: "when public opinion turns toward reproductive freedom and equal rights for women but continues to oppose abortion, it punctures our dismissal of pro-life sentiment as a vestige of right-wing sexism."
A new Gallup poll shows progress on the death penalty, with only 58% of Americans saying the death penalty is morally acceptable, down from 65% last year. The 58% reading is the lowest in Gallup's 12-year history of asking about the death penalty in this way; lower numbers are generally obtained when life without parole is offered as a possible alternative.
While polling data on nuclear weapons is rare because most people – in all the countries that have them – are under the impression that because we're cutting their numbers we're therefore not making them anymore, some people in the media are beginning to notice the "modernization" program, and they're pointing out its folly as being obvious to them, much more so than was understood during the Cold War. See an article by Walter Pincus in the May 23 Washington Post, "Nuclear Weapons Just Don't Make Sense."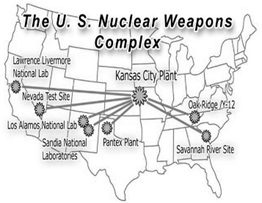 ∞ ∞ ∞
Now for the Bad News – The War on Baby Girls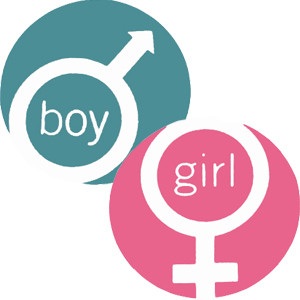 The "
Susan B. Anthony and Frederick Douglass Prenatal Nondiscrimination Act
" failed on May 31 to get the 2/3 needed under a special rule for further consideration by the U.S. House of Representatives. Its purpose is to prohibit sex-selection abortions, which usually target baby girls – worldwide, in the millions.
The position of the Obama administration: "The Administration opposes gender discrimination in all forms, but the end result of this legislation would be to subject doctors to criminal prosecution if they fail to determine the motivations behind a very personal and private decision. The government should not intrude in medical decisions or private family matters in this way."
The Leadership Conference on Civil and Human Rights
says they oppose it:
"despite its lofty title, H.R. 3541 does nothing to address the causes or pernicious effects of such discrimination."
A
Washington Post opinion piece
about this is actually entitled, "Republican's abortion bill risks alienating Asian Americans."
It is sad to see that the blatant misogynist outcome of common abortion reasoning does not give pause.
∞ ∞ ∞
Quotation of the Week
Chilean President Sebastian Pinera
El Mercurio, March 21, 2012
"Some argue that Chile will be a less modern and civilized country if it doesn't imitate what other supposedly better developed nations have done, where abortion is not only legal but widely accepted. But they are wrong. They forget that Chile has a more than one hundred year tradition of protecting fundamental rights, that we were one of the first countries in the world to establish liberty for the children of slaves and prohibit slavery. And precisely the way that a society treats its weakest members—senior citizens, the sick, the most poor, those who suffer some sort of handicap, and unborn children—says much about the level of its civilization than its material wealth, the height of its buildings, the quality of its infrastructure, or its military might."