Non-violence is Still the Best Answer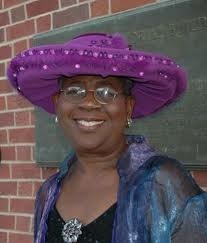 In her
June 6 column
in
The Telegraph
of Macon, Georgia, Catherine Meeks mentions Consistent Life and discusses how violence doesn't work as a problem-solver.



∞ ∞ ∞
Another Way to Connect Abortion and Death Penalty
CL Board member Richard Stith comments on
Abby Johnson's article,
from which we quoted recently: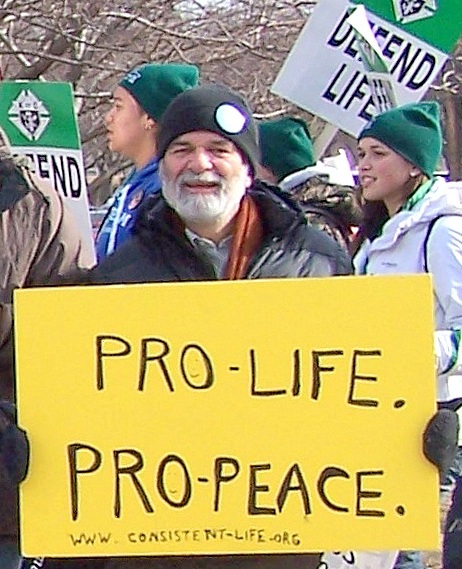 "Her fundamental argument seems a terrific new way to reach pro-lifers on the death penalty:
(1) Do you think repentant abortionists should be executed? The answer will be "no." Our response can be 'Why not at least stop the executions of other
repentant
murderers?'
(2) Should abortionists who have not yet reformed be executed, even though they might repent if they fully understood what they were really doing? (Abby's situation for many years). Most, I think, will still say 'no.'
The overwhelming majority of prolifers are gentle people who have truly renounced violence against abortion practitioners. But at the same time they are committed to human equality, and therefore cannot say that killing an unborn baby is less bad than killing a born person. Therefore, their opposition to killing abortionists logically
requires
them to oppose the killing of other murderers. The latter are no worse than the former."
∞ ∞ ∞

Disabled Rights Groups Protest "Deadly Consequences" Show

Disabled rights groups – 30 very large national groups and 60 state and local groups – comprising many thousands of people – published a strong letter to "Dr. Phil" of the Dr. Phil Show. They criticized an April 13 segment called "Deadly Consequences." They said that the segment "presented the idea that parents should be able to euthanize their children who have intellectual disabilities" and did so in "such an extremely unbalanced manner as to amount to a promotion of such a deadly proposition."
Stephen Drake of Not Dead Yet said, "This segment was such a horrific assault on people with intellectual disabilities that ignoring it would be a dangerous mistake . . . Dr. Phil even brought in Kevorkian's former attorney . . . to explain why parents should be allowed to order a lethal injection for their disabled children."
CL thanks all those groups who spoke up for the human rights of all persons.

∞ ∞ ∞
Member Groups Act
All Our Lives has joined nearly 50 organizations who have signed onto National Advocates for Pregnant Women's (NAPW's) friend-of-the-court brief that challenges imprisoning women who use substances during pregnancy. This can cause substance-using mothers to fear prosecution and thus pressure them into having abortions to avoid that danger. Substance-abuse treatment services for pregnant women are the nonviolent solution, much better at also protecting the lives and health of their unborn children. As with all war, using a "drug war" approach means more casualties, especially among the poor, immigrants, people of color, and people with disabilities, especially psychiatric ones. For information,
contact All Our Lives
.
∞ ∞ ∞
Quotation of the Week
Cardinal Joseph Bernardin,
"A Consistent Ethic of Life after Webster," Georgetown University, March 20, 1990
Seamless Garment: Writings on the Consistent Ethic of Life
, p. 189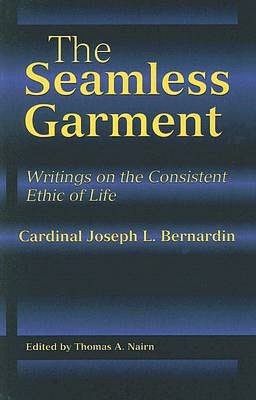 "I only want to point toward a troubling attitude which seems to hold that killing - whether done in an official act or even from a humanitarian motive - only affects the victim. A consistent ethic points out how killing can erode our societal reverence for human life, our bonds of trust, and our respect for one another. A society which is willing to make killing a normal solution for life's problems misunderstands its corrosive effect"