Glimmers of Insight

Strongly pro-choice journalist Naomi Wolf wrote a May 26 article exploring why there is a sudden burst of state legislation on abortion in the U.S. She relates this burst to growing American imperialism and an attempt to control the population, as in prosecution of whistle-blowers like Bradley Manning. Yet though she believes most of the legal attacks on abortion are part of this repressive pattern, she makes an exception of CL member group, Feminists for Life.
She says, "some grassroots opposition to abortion rights does, indeed, I have argued elsewhere, arise from a genuinely feminist perspective on social conditions that treat women as disposable sexual objects, and women's fertility as without value, or as an inconvenience to a consumer sexual culture; and these give desperate pregnant women no options at all except termination. Feminists for Life is an organization that I respect a great deal – though I don't agree with their policy goals – for creating a seamless pro-life feminist analysis of this kind."


∞ ∞ ∞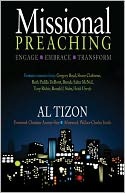 Life-and-Peace Book Chapter
Chapter 9 of the new book,
Missional Preaching
, is entitled "Preaching for Shalom: Life and Peace." Book author Al Tizon sent us a note saying, "I figured since one of my primary sources of inspiration for this chapter was Consistent Life that I should express my gratitude for your important work." Amazon has some
"Look Inside the Book"
pages.
∞ ∞ ∞


Suicide Prevention Needed for Both Mother and Baby

Bei Bei Shuai is an Indiana woman whose boyfriend shamed and abandoned her when she was pregnant with their child. She became so despondent that she attempted suicide with rat poison. Because of help from friends and medical personnel, she survived, and tried to save her baby daughter Angel's life. Tragically, Angel died a few days after birth. Bei Bei was charged with murder. She is now out on bail.
A punitive approach exacerbates the problem; more timely mental-health services could have saved the baby's life.
There is no legal responsibility from the baby's father, and yet his moral responsibility for this situation is huge. After all, under current U.S. abortion circumstances, he was setting up the situation that made it exceedingly likely for Angel to die before birth. Paternal abandonment is a major cause of abortion, along with other tragedies such as this one.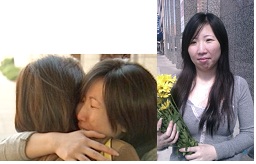 Bei Bei Shaui out on bond.
photos courtesy of National Advocates for Pregnant Women
∞ ∞ ∞

11 Year Old Celebrates Birthday by Donating to CL

Recently we received a Postal Money Order for $15 with a note on it, "Sofia on her 11th birthday wants to share her blessings with you." Thank you, Sofia. May you be a witness to the way of peace and life to all you encounter.

∞ ∞ ∞
Quotation of the Week
Suzanne Poppema
Why I Am an Abortion Doctor
(Prometheus Books), 1996, p. 135
Editor's note: She discounts post-trauma reactions to abortion as an "antichoice" ploy. Yet in a later comment she shows how sexist injustice works in repeat abortions. See also her comment on women's trauma reactions in issue #28)
"There are psychological factors that come into play regarding repeated unwanted pregnancies. Maybe some women process a traumatic event improperly and unwittingly keep falling into the same behavioral situation. Possibly the birth-control failure has to do with the fact that there's been a very unequal power relationship between the woman and her sexual partner. But in individual cases where women come to us with repeated need for abortion, I don't speculate as to why."