"Dear Prudence: Abortion Advocates on the Job"
The advice columnist Prudence (Emily Yoffe) had an interesting video
letter and response
(scroll down to the video). A woman who intended to have children later found herself pregnant now, and was happy and making arrangements accordingly. But two other women from work kept telling her not to mess up her career, and actually signed her up for an abortion support group. Prudence was incredulous at this, and did regard it as harassment – a point about which prolifers and those who are sincere in a "pro-
choice
" view (which Prudence is) could agree.
The advocacy of the two women brings to mind a quote from John Noonan, who was applying the historical case of slave-holders after recounting cases of pushing hard by slaveholders and by abortion advocates:
"Why did the slave-holders act as if driven by the Furies to their own destruction? . . . Why did they take such risks, why did they persist beyond prudent calculation? The answer must be that in a moral question of this kind, turning on basic concepts of humanity, you cannot be content that your critics are feeble and ineffective, you cannot be content with their practical tolerance of your activities. You want, in a sense you need, actual acceptance, open approval. If you cannot convert your critics by argument, at least by law you can make them recognize that your course is the course of the country." (John Noonan,
A Private Choice
, 1979, p. 82)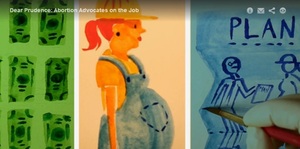 ∞ ∞ ∞
George Orwell Included Opposition to Abortion in his Anti-Imperialist Concerns
In an article entitled "
Why George Orwell was Pro-life
," Mark Stricherz discusses Orwell's 1936 novel,
Keep the Aspidistra Flying,
concerning a man who finds his girlfriend is now pregnant with their baby:
"
The same dilemma has confronted other characters in literature before, but what distinguishes Gordon's decision is not simply that he chooses life – it's the
way
he does it. After the shock of Rosemary's pregnancy wears off, Gordon consults science and reason to make sense of the situation – but never religion. Once he recognizes the unborn child's humanity, he consciously identifies with working-class values."
∞ ∞ ∞
Quotation of the Week
Dr. Catherine Meeks
Speech at Consistent Life 25
th
Anniversary conference, March 2012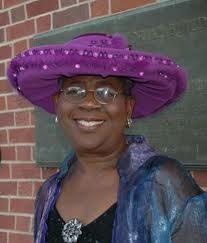 "Ugly thoughts and ugly projections are also sources of death. It just takes maybe a little longer for the person to die, if you're thinking ugly stuff, but after a while you've killed them in your heart, you've killed them in your thoughts, and you kill off parts of yourself with that.
So I think to be consistent means that you have to be consistent yourself, and that is the hardest part for me. If I could just go out here and speak and write and toot along with all this and not ever be confronted with my own shadow, my own darkness and my own propensities to not love, then life wouldn't be too difficult. But it's pretty complex when it gets down to: so how're you going to get through the day? How peaceful are you going to be?"