Right to Redress Advances – South Dakota
A federal court has allowed enforcement of a new law in the U.S. state of South Dakota that requires abortion doctors to screen women for coercion and other factors that increase the risk of psychological complications after abortion. Says Dr. David Reardon, who coordinated the drafting of the bill: "This is an important step forward in protecting the rights of women who are facing unwanted, unsafe, and unnecessary abortions . . . Abortion providers have excused themselves from the normal practice of screening expected everywhere else in medicine."
The approach in right to redress, first pioneered in the 1980s by CL member group Feminists for Life, puts the power in the hands of a person who was traumatized, allowing for civil remedies. There is also a clear expectation of professional behavior, rather than the sloppiness that often comes about when people use violence as a supposedly quick problem-solver.
∞ ∞ ∞
Differing Perspectives under the CL Umbrella: Health Care Reform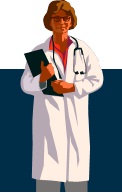 The U.S. Supreme Court decision on the recent U.S. health care reform bill has put this issue on people's minds this week. Some CL supporters favor the health-care system it set up, but others prefer single-payer, and yet others have different ideas – other countries have various systems that seem to offer greater access.
Some fret that abortion coverage will be sneaked in; others believe that this been guarded against. Some fear that the new system will offer rationing of care that could lead to involuntary euthanasia; others are worried that poverty is already causing a rationing of care that causes thousands of preventable deaths each year, and hope the new system will prevent that.
But here are some points that would generally be agreed upon for consistent-life people:
The current system in the United States is unacceptable, as long as poverty is keeping people from accessing needed care.
We must remain vigilant about preventing abortion funding and the promotion of assisted suicide. We know that no legislative barrier will completely keep hard-hearted but powerful people from trying to promote these forms of killing.
More positively, we must remain vigilant especially about adequate prenatal care and care for the terminally ill and those with disabilities.
As long as there are powerful people who still believe that abortion or euthanasia are anything less than unthinkable, our job is not yet done.
∞ ∞ ∞

Sharing the Message – Many Languages
We have a set of short articles that are designed to educate world-wide audiences on various aspects of the consistent life ethic. The French ones are complete, and you can see them at
www.consistent-life.org/francais
. Other languages are still being worked on, and we'd love to be able to share with people in as many languages as we have eager volunteer translators for. The articles go up one at a time as they are finished. If you like to translate or know some other sympathizer than might want to help, please send word to
weekly@consistent-life.org
.
∞ ∞ ∞
Quotation of the Week
Dr. Catherine Meeks
Speech at Consistent Life 25
th
Anniversary conference, March 2012
"The bottom line has always got to be 'let's be humane.' That is what being consistent in the way we approach life means, that you have a bottom line. For me the bottom line is 'let's be humane."