National Council of Catholic Women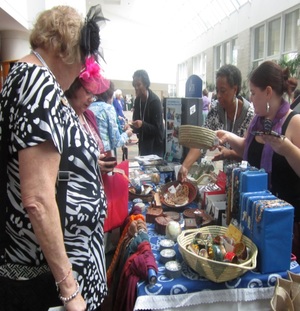 CL Board member Lisa Stiller ran our exhibit at the National Council of Catholic Women's conference held in Myrtle Beach, South Carolina last week. The theme of the conference was about upholding the sanctity and dignity of human life: a natural for Consistent Life. Visitors to the booth were especially interested in the handouts that linked poverty and abortion and peace and abortion. Making these connections in their churches is sometimes a challenge. They also depleted the supply of "Consistent Life" cards pretty quickly. Sr. Helen Prejean spoke at last year's conference and her cards were gone after the first day and a half.
John Carr, former Executive Director of the Department of Justice, Peace and Human Development of the US Conference of Catholic Bishops (and presently a fellow at the Institute of Politics at Harvard University) told participants that it was a call of their faith to participate in the political process. "We need to engage and persuade," he said. Carr reminded his audience that their assets as Catholic Women are "ideas, our moral principles. We're not free to abandon the poor and unborn."
∞ ∞ ∞
Pro-life Republican Candidate: "Life is Too Precious" for the Death Penalty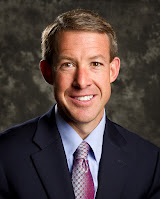 Reported by
Think Progress
(September 11, 2012): "John Archer, the Republican challenger in Iowa's second congressional district currently represented by Rep. Dave Loebsack (D-IA), was asked during an interview with the
Des Moines Register
editorial board today about any issues where he differs with his party. 'I believe the Party platform calls for the death penalty and I'm personally opposed to the death penalty,' Archer said. He pointed to his experience clerking at the Illinois Supreme Court where, he saw, 'firsthand' that "we have put innocent people to death.'"
∞ ∞ ∞
U.S. Election Issues: Poverty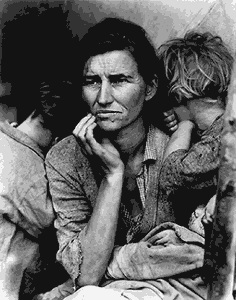 Although we take no position on different politicians' stances on how to reduce poverty, we would all do well to remember the scale of the problem and the need to respond to it. The US Census Bureau reports that
46.2 million people
living in the United States –15 percent of the population – were living in poverty in 2011. A higher percentage of
women live in poverty
than men, and there are reasons to think
abortion is one of the contributing factors
to this problem. Poverty rates among
African Americans and Hispanics
were more than double those of Asians and non-Hispanic whites, which connects to the struggle against racism.
Mere numbers do not adequately convey the horror of poverty or racism, but they can give us a sense of the problem and encourage us to work against it.
∞ ∞ ∞

Quotation of the Week
Timothy Dolan, Cardinal of New York
Benediction at the Democratic National Convention, September 6, 2012

"Grant us the courage to defend it, life, without which no other rights are secure. We ask your benediction on those waiting to be born, that they may be welcomed and protected. Strengthen our sick and our elders waiting to see your holy face at life's end, that they may be accompanied by true compassion and cherished with the dignity due those who are infirm and fragile. . . . We beg you to remember, as we pledge to remember, those who are not free; those who suffer for freedom's cause; those who are poor, out of work, needy, sick, or alone; those who are persecuted for their religious convictions, those still ravaged by war."