Let Us Give Thanks --
The Future Looks Hopeful!
Trends show that, on abortion at least, young people are moving in the pro-life direction.
From the 1970s through the 1990s, those ages 18-29 supported abortion more than any other adult age group. But starting around the year 2000 this changed: This group became the
most
pro-life age cohort — even more pro-life than senior citizens. And the trend is currently in the right direction.
A lot of young people have a photo of
themselves
as fetuses stuck on their refrigerator doors. They also have friends who have had abortions and know the traumatic aftermath, and they have friends who have been pressured and so are not as likely to be fooled by rhetoric of "choice."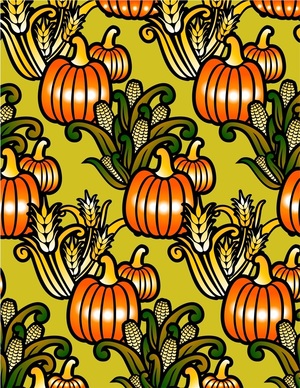 CL President Bill Samuel comments on
a recent study
of evangelical youth conducted by our member group
Sojourners
: "A lot of young
evangelicals are struggling to find a way to reconcile Biblical perspectives on life with how things are divided politically in this country. They are moving towards a CLE perspective, and so are led to a different part of the political spectrum on abortion than on issues like poverty and the environment. To me, this is a very hopeful message. Many young people (and it isn't just evangelicals, but that's who Jim
Wallis was interacting with) don't see the way issues are divided in the political world today as making sense. It is our perspective they are moving toward."
∞ ∞ ∞
Help Life Matters Journal Win iPad or iPod
Life Matters Journal
could use an iPad or iPod to show their website and take payments at conferences and other events, and help further spread the message for Peace and ALL Life. As editor Aimee Murphy says: "I would love to earn this prize through the support of fellow pro-all-lifers who truly understand that social justice and equality begin in the womb! I will use my prize to promote pro-woman, pro-life solutions in our world through the work of
Life Matters Journal
. The key is to win a majority of votes in this contest, which might be a difficult task, but I think we can win!"
Up until December 2, you can vote through Facebook up to once per day for this entry, and your friends can do the same:
https://apps.facebook.com/promotionshq/contests/293169/voteable_entries/60301671
∞ ∞ ∞
Gift List
As you consider your holiday gifts, remember the suggestions we made
last week.
∞ ∞ ∞
Quotation of the Week
Martin Luther King, Jr.
"Modern psychology has a word –
maladjusted
– that it uses probably more than any other. I say to you, there are certain things within our social order to which I am proud to be maladjusted and to which I call upon all [people] of good will to be maladjusted.
I never did intend to adjust to the evils of segregation and discrimination; to religious bigotry; to economic conditions that take necessities from the many and give luxuries to the few; to the self-defeating effects of physical violence.
Human salvation lies in the hands of the creatively maladjusted."