Get clothing, buttons, bumper stickers, magnets, mugs and cards promoting a consistent life ethic at the CL Online Store


Loading




Peace & Life Connections #165
June 21, 2013
PTSD: Killing Included as Trauma


The American Psychiatric Association recently issued its most recent diagnosis manual, DSM-5. The new definition of Posttraumatic Stress Disorder (PTSD) refers only to being exposed to or witnessing a trauma, and while one can do that while causing it, it's ambiguous.
But in the accompanying discussion, under the heading of Peritraumatic factors - Environmental – that is, features of the trauma itself that could impact how the symptoms turn out – they list "for military personnel, being a perpetrator, witnessing atrocities, or killing the enemy."
Consistent lifers will notice a major problem – why limit it to military personnel? What about executioners? Might it apply to abortion staff? What is the impact on those who carry out euthanasia, or torture? Beyond our core issues, there are also police who shoot in the line of duty and already-illegal criminal homicide. To understand the human mind well, they've severely limited their view of killing as trauma.
Still, it's progress over version 4, and every step to better understanding is to be celebrated.

More resources on Killing as Trauma




For a full treatment of the idea of killing as a causal trauma causing symptoms of PTSD, Rachel MacNair has published book with Praeger: Perpetration-Induced Traumatic Stress: The Psychological Consequences of Killing. This has chapters applying to combat veterans, executioners, abortion staff, etc. Also on her web site are a quick basic explanation, examples from personal stories, examples from world literature, a bibliography, and notes on therapy.



More Good News! Extreme Abortion Measure Dies in New York

Democrats decided to introduce the good parts of the Women's Equality Act, leaving out Governor Cuomo's contaminating abortion provisions. Of course, back-room deals can still happen, so stay tuned.

"Reproductive Justice" Willing to Give Us the Time of Day


The Women's Media Center's Media Guide to Covering Reproductive Issues mentions Consistent Life on pages 21 and 22: "If reproductive justice is a movement with a much broader array of core issues than the pro-abortion-rights movement, it has somewhat of an analogue on the anti-abortion side of the debate: the 'consistent life ethic' movement, also known as the 'seamless garment' movement. The consistent life ethic asserts that in order to be truly pro-life, one must also oppose capital punishment, euthanasia, some or even all war, and many forms of social injustice that perpetuate or normalize violence or healthcare disparities. Consistent-life.org, the online home for a coalition of consistent life ethic organizations, describes its mission and purpose this way [mission statement given.]

Quotation of the Week
Rachel Carson, pioneer of the modern environment movement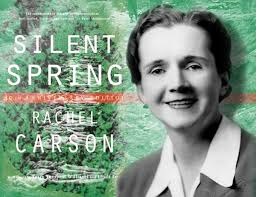 Until we have the courage to recognize cruelty for what it is -- whether its victim is human or animal -- we cannot expect things to be much better in this world. We cannot have peace among [people] whose hearts delight in killing any living creature. By every act that glorifies or even tolerates such moronic delight in killing, we set back the progress of humanity.
To submit a possible item for Peace & Life Connections, or if you believe there is an error, please contact us at Peace & Life Connections.