Freedom of Speech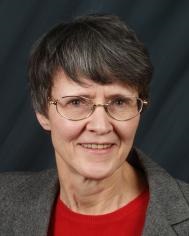 The U.S. Supreme Court recently declined to hear pro-lifers' appeal of a court's ban on display of pictures of aborted children outside a church during religious services. A Colorado appeals court had justified an injunction against such display in order to protect children "from exposure to certain images of aborted fetuses and dead bodies." It seems ironic that courts protect born children from seeing such images – yet refuse to protect
unborn
children from the violence that leads to the images.
Antiwar activists sometimes use gruesome pictures to show the violence of war. Graphic photos of children wounded by the war in Vietnam had a deep impact on Rev. Dr. Martin Luther King, Jr. According to scholar Stewart Burns in
To the Mountaintop
(2004), King was so appalled by the photos that he decided to do everything he could to stop the war, "regardless of the political or personal cost."
+ = = = +
Letter to the Editor
Mariln Kopp wrote this letter to the
Cleveland Plain Dealer
: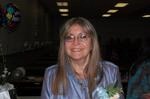 I object to your portrayal of all pro-lifers as conservatives in your June 9 article on Sen. Rob Portman. Opposition to abortion can also be argued from a liberal perspective as witnessed by groups such as the Pro-life Alliance of Gays and Lesbians, Feminists for Life and Democrats for Life.
Feminist support for abortion seems particularly ironic, considering that we long ago rejected the notions that women are the property of their husbands or that a woman's worth depends on her desirability to a man. It is hypocritical to impose the same unjust standards on children.
Pro-lifers are often painted as intolerant right-wingers. Yet the abortion mentality that decrees "It's a baby if I want it, it's a fetus if I don't" reflects the ultimate intolerance. Giving voice to the voiceless has always been and should always be a priority of liberals.
+ = = = +
Paper Newsletter Now Out
Our Spring newsletter is finally out, full of news and commentary related to the consistent life ethic. If you are on our mailing list, you should have received it by now if you are in the U.S.; those in other countries will receive it later. If you thought you were on the list, but haven't received it, we probably don't have your address correctly in our database. If you didn't receive it or want to be added to our list, please send your name and mailing address to
info@consistent-life.org.
Meanwhile, anyone can read
the newsletter in full color
on our Web site
Quotation of the Week
Elizabeth Blackwell, M.D. (1821-1910)
Diary entry, quoted in Ishbel Ross,
Child of Destiny: The Life Story of the First Woman Doctor,
1949, page 88.
Editor's note: The "women's rights" rhetoric of this week's coverage of the Wendy Davis filibuster in Texas makes us think it a good occasion to quote the first woman licensed medical doctor in the United States: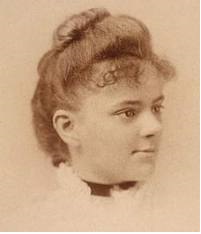 The gross perversion and destruction of motherhood by the abortionist filled me with indignation, and awakened active antagonism. That the honorable term "female physician" should be exclusively applied to those women who carried on this shocking trade seemed to me a horror . . . an utter degradation of what might and should become a noble position for women. . . . I finally determined to do what I could "to redeem the hells" and especially the one form of hell thus forced upon my notice.