Get clothing, buttons, bumper stickers, magnets, mugs and cards promoting a consistent life ethic at the CL Online Store


Loading




Peace & Life Connections #171
August 2, 2013
What's the Real Problem with Abortion in Texas?
Ross Douthat, who
we quoted
on the topic of sex-selection abortions, has an opinion piece in the July 20 issue of the
New York Times
(also run elsewhere), on "The Texas Abortion Experiment." To document what might happen in the U.S. state of Texas, he details what abortion laws have actually done in other countries. For Ireland, for example, he says if "fears about the Texas legislation's impact are correct, one would expect the Irish ban to have produced obvious, disastrous side effects. At the very least, one would expect Ireland to lag in female mortality, health and economic advancement . . . Ireland's maternal health outcomes have long looked much better than those of its neighbors . . . international rankings offer few indications that Ireland's abortion laws are holding Irish women back. The country ranks first for gender parity in health care in a recent European Union index. It was in the middle of the pack in The Economist's recent 'glass-ceiling index' for working women. It came in fifth out of 135 countries in the World Economic Forum's 'Global Gender Gap' report. (The United States was 22nd.)"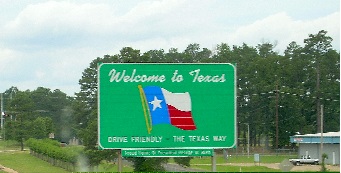 He then makes a point that is intended to appeal to liberal understandings: "Now it's also true that Ireland, like most of Europe, is to the left of Texas on many economic issues. All the abortion restrictions described above coexist with universal health care, which [Governor] Rick Perry's state conspicuously lacks. So perhaps, it might be argued, abortion can be safely limited only when the government does more to cover women's costs in other ways — in which case Texas might still be flirting with disaster. But note that this is a better argument for liberalism than for abortion. It suggests, for instance, that liberal donors and activists should be spending more time rallying against Perry's refusal to take federal Medicaid financing than around Wendy Davis's famous filibuster."

"Fighting Bob" Opportunity
Longtime supporter Mary Meehan alerts us that
The Progressive
magazine is promoting a "Fighting Bob Fest" in Madison, Wisconsin, on Sept. 7th. That's referring to Robert LaFollette, Sr., their founder in the early 20
th
century. They're expecting 5,000-10,000 people for what they call "the biggest annual gathering of progressives in the country."
We have a possibility of having a booth there. If anyone is going, thinking of going, or in the vicinity, and would like to help in staffing and/or setting up and taking down such a booth, please let us know at
weekly@consistent-life.org
.
+ = = = +
Quotation of the Week
David Gushee,
The Sacredness of Human Life
, pp. 336-37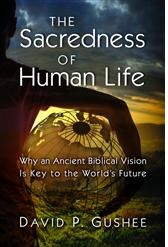 Such issues as peacemaking, death penalty abolition, human rights, anti-colonialism, environmentalism, and efforts to address global poverty have often been considered "liberal" or "liberationist" causes during the years since World War II. Especially in the United States, in our politics and our religion, such moral concerns have been viewed as an entirely separate from the later-developing "sacredness of life" agenda, with its focus on abortion and other bioethical issues . . . Surely our long journey through the origins, history, and deepest meaning of the conviction that human life is sacred has shown that any reduction of such concerns to either "social justice" issues or bioethical = "sanctity of life" issues is historically groundless . . . It is time for the opposing sides to lay down their weapons. All of that oppositional energy could be better spent.
To submit a possible item for Peace & Life Connections, or if you believe there is an error, please contact us at Peace & Life Connections.