CNN Editorial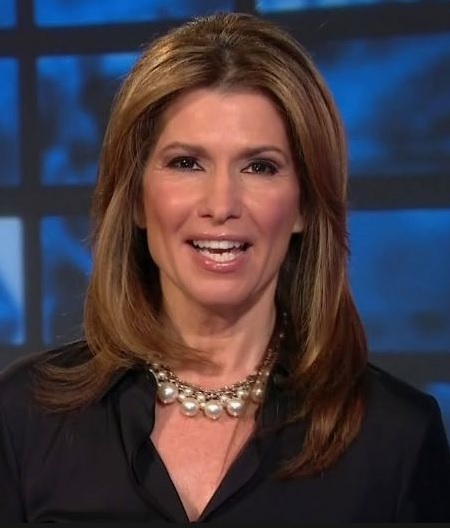 Carol Costello (pictured) considers the question, "
Can you be pro-life and pro-death penalty?
" She looks at those who are inconsistent going both directions – opposing abortion but thinking the death penalty acceptable, and thinking abortion acceptable but opposing the death penalty. She brings up the consistent life ethic as a
Catholic idea
(though CL does pride itself on religious and secular diversity). She interviewed and was well impressed with CL Endorser Helen Prejean, who is best known for death penalty opposition but who speaks eloquently on abortion opposition as well. It's a delight to see a thoughtful editorial in the mainstream media.
Where to Buy Your Craft Supplies?
If you want to be socially responsible by patronizing craft stores that treat employees well with well-above minimum wage and generous benefit packages, your best
choice is Hobby Lobby
. Other craft supply sources include Walmart, which social justice advocates generally avoid due to shabby compensation for workers, or Michael's, whose profile is much like Walmart's.
But there's
a boycott on Hobby Lobby
because they just won a case in which the court ruled that a they don't have to cover birth control methods they fear to be abortifacient
CL President Bill Samuel comments: "This shows again how the abortion issue trumps everything else. It is the sole issue many use to evaluate Hobby Lobby, ignoring that they provide higher pay and better benefits than most companies. Likewise, Eden Foods, which has taken a similar position to that of Hobby Lobby, is being boycotted by people who want organic foods despite the fact that it is well known to be the industry leader in organics, going way beyond Federal standards."
Several years ago abortion defenders tried to boycott Idaho potatoes due to Idaho legislative action. Pro-lifers naturally went on a potato binge. This is easy; potatoes are cheap and make admirable donations to soup kitchens. Craft supplies and organic food aren't as easy to splurge on, but purchasing decisions can still counteract boycotts for those opposed to the boycotts.
Quotation of the Week
UK Baroness
Tanni Grey-Thompson
, paraplegic athlete and legislator
in response to a proposal for doctor-assisted suicide
Why is it that when people who are not disabled want to commit suicide, we try to talk them out of it, but when a disabled person wants to commit suicide, we focus on how we can make that possible? . . . the campaign to legalize assisted suicide reinforces deep-seated beliefs that the lives of sick and disabled people are not worth as much as other people's; that if you are disabled or terminally ill, it's not worth being alive.